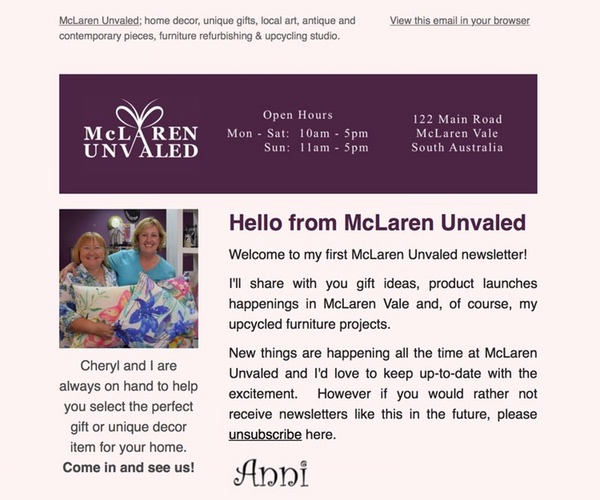 DIY Digital is a registered MailChimp Expert. We can rethink your email marketing strategy and assess your communication plan to ensure you're making the most of your audience.
Email marketing is a very cost effective online marketing channel to convert leads to customers, re-establish patronage from previous customers and get new customers through referrals. It's great for bricks and mortar shops, professionals (eg. accountants, physiotherapists, hairdressers) and consultants.  At DIY Digital we will:
develop a template for your regular email newsletter
create a product release e-template for your new items and specials
give you great tips for building your list of previous customers
show you how to grow your list with new leads
develop your email communication plan for the year
Once the email templates are developed you'll be able to DIY. All this for $400 - and for lists under 2,000 there's no ongoing costs!