Marketing a small business
Marketing a small business to reach savvy online customers is both a challenge and opportunity. DIY Digital provides advice on, and undertakes the promotion and marketing for local shops, professionals and businesses working in niche products or services. You can have marketing expertise at your fingertips without hiring a staff member or having to pay the high fees of an advertising agency.
This is a great solution for businesses who
only need 2-3 hours a week dedicated to marketing activities
are daunted by the online environment
want to try something new
want to train, and have a mentor for staff to undertake marketing tasks
need a website or social media site updated on a regular basis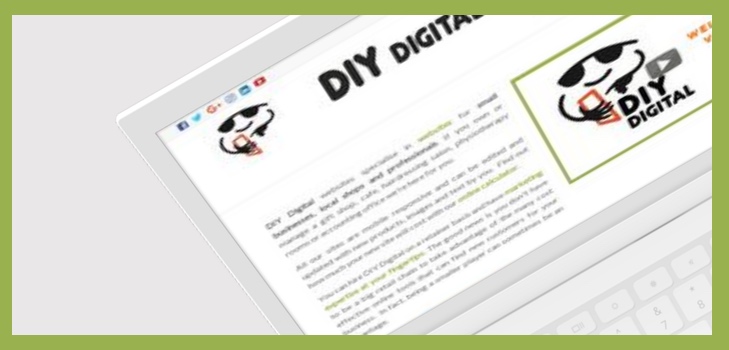 You don't have to be a big retail chain to take advantage of the many cost effective online tools that can find new leads for your business. In fact, being a smaller player can sometimes be an advantage. Whether it be B2B marketing, newsletters, social media, online event registrations, running a webinar or an online competition - hire DIY Digital on a retainer or project basis to grow your business. Contact us today to get started.
Newsletters
Building or re-invigorating an email list allows you to let your customers know about product releases, new services you're offering, special discount offers and keeps your business top of mind for their ongoing purchases.
Having a regular newsletter can grow your business and at DIY Digital we know exactly how to do this. It is one of the cheapest, yet most effective tools to keep valued customers and get new ones.
We'll develop the email templates and the communication plan. Once they're developed you'll be able to DIY. All this for $400 and for lists under 2,000 there's no ongoing costs.
Facebook
Is your business Facebook page languishing with old and uninteresting content?
DIY has a unique and foolproof method for finding interesting and relevant content for your Facebook page in just 5 minutes a day.  We'll drive your page for 6 weeks, developing the content strategy and then provide all those methods to you in the handover. Give your social media presence a kickstart with this $300 package.
Competitions
Competitions and special events can find new customers for your local business - but it's buyer beware - they don't work for all products and services. DIY Digital can help you identify if, and how, a competition or special event could work for your business.  We can also conduct the random draw so that it complies with South Australian and Australia wide legislation.  Costs start from $350.
Marketing Expertise at your Fingertips
Take the next step to your savvy online presence and head over to the pricing page to discover our pre-purchase bundle offer.