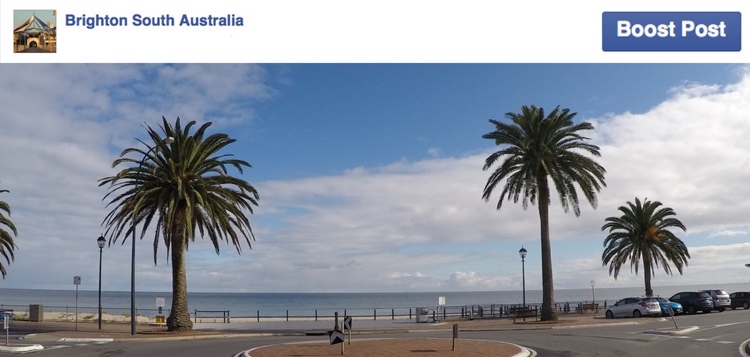 Does boosting a facebook post really work?
Yes it does. If you spend $20 on boosting a facebook post it will be seen by lots more people than by organic search alone.  But is it the only or best alternative?
If you boost a post, you'll see an orange bar much like this one, where the lighter colour represents the number of people who have seen the post organically and the darker colour represents those who have seen it because of the advertising dollars spent.

But the real question for business owners is, or should be, "Does boosting a post on facebook get your business more sales?"
And the answer is, unlikely.
So why do so many local business owners and small shops boost their facebook posts? There are two main reasons:
At only $20 a shot – why wouldn't you? But why spend it if it isn't building your business and making you sales? Boost a post one month, boost another the next month and before you know it there's 5 times $20 and that's $100.
Facebook make it super duper easy to boost a post. How enticing is the blue "Boost post" button on the bottom right hand side of each post? It's just too easy!

or maybe you've been enticed by the post performing better than 95% of your other posts, like you see in this notification

When should you boost a post?
When your page has over 500 likes and;
When the post has proven, in its first 15 minutes, that it's a winner and;
When the post is about a product or service your business offers or is exceptionally iconic and speaks to your connection with the community
When you shouldn't boost a post
When your business page has less than 500 likes. Invest the same amount of money in a Facebook Page Likes advertising campaign.
Before the post has proven itself. If the post hasn't got the wow factor (and you can tell this in the first 15 minutes) don't back it with money.
If the post doesn't speak to your business the money spent will be advertising something that has no benefit to your sales.
What other facebook advertising could you use instead?
Facebook has a plethora of choices when it comes to types of advertising and, spent well, your advertising dollars can grow your business. In fact small local shops and professionals have a distinct advantage to the bigger retailers. Your business could try;
Page likes
Clicks to website
Make an offer
All these facebook advertising campaigns are likely to generate more sales for your business than a boosted post.
Boosting a post may be the easy option, but it's not necessarily the strategically right one.
Try the DIY Digital unique and foolproof method for finding interesting and relevant content for your business facebook page in just 5 minutes a day.
Use the contact form or send us an email.
Better yet, call us on 0400 835 161 and let's have a chat.