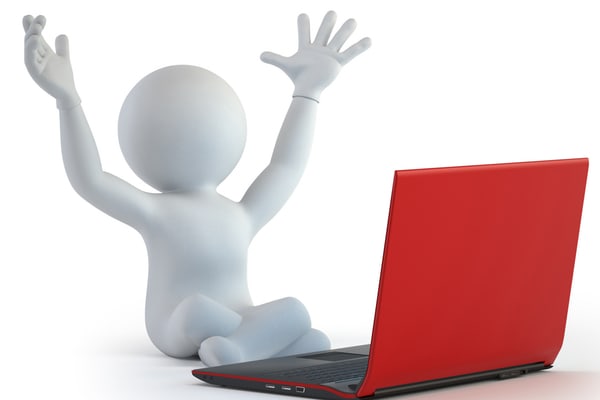 Back in the 80's it was easy – just get an advert in the Yellow Pages and away you go. But today you have to come to grips with the all the choices and the changing technology. You've sat through hours of YouTube videos and read the blog articles – but it's still confusing.
You need someone who knows digital marketing and is willing to help you do-it-yourself.
DIY Digital makes doing-it-yourself easy.
We've got a Digital Marketing Getting Started Package to suit you
At DIY Digital we help our small business owners understand the basics. We'll help you discover what sort of online presence and promotional strategy is best for you. We'll get you started and set up so you can fly on your own. Contact us for more prices and more information.
MailChimp
If you've decided on email marketing with MailChimp and would like to do-it-yourself but need a little help to get started this package is for you. We'll create and send your first newsletter and then work with you while you create and send the second newsletter.
Search Engine Optimisation
Search Engine Optimisation (SEO) is a big part of digital marketing.  We'll undertake keyword research for your business and provide a report written in plain English. We'll then optimise one page on your website. Using the keywords and the optimised page we'll demonstrate to you during a follow-up phone call on how you can do-it-yourself.
Google Ads
We'll create your first Google text advert and talk you through what we did and why we did it. With the sample advert in your Google Ads account, you'll be able to edit it or create a new one by copying it. As you work on your Google advert we're only a phone call or email away.
Facebook Advertising
Many small businesses have given Facebook advertising a go by boosting a post. However the power with Facebook advertising is with click to website adverts. We'll create this advert for you and with the sample advert you'll be able to edit it and create new ones. As you work on your Facebook ads we're only a phone call or email away.
WordPress
Your website is the basic building block for your digital marketing success and WordPress is a great to platform to build your website in. If you want flexibility and sophisticated functionality WordPress is the right website platform for you. This Getting Started with WordPress package includes working with you as you register your domain name and purchase hosting. It gives you access to our unique lesson plan with curated training videos and cheat sheets.
Wix
Wix is an easy website platform to use and great for business owners who are not technically minded. That said, setting up an account takes you through a number of steps which can be a bit tricky. We'll take you through these steps, work with you while you choose a theme and help you navigate Wix for the first time.
Use the contact form or send us an email.  We'll get back to you within 1 working day.
Better yet, call us on 0400 835 161 and let's have a chat.