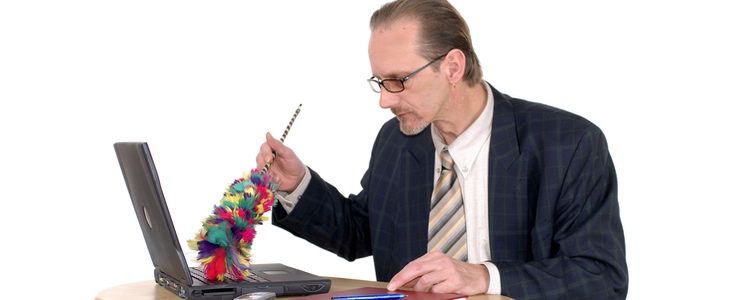 Cleaning your Laptop at Home
There's two parts to cleaning your laptop, the hardware and the software. In this article we'll focus on the hardware, or the outside, of the laptop.
Firstly, let's put those usual household cleaners away – they are not recommended for the job.
Secondly, turn off the computer and unplug.
What you'll need
2 Microfibre cloths
Cotton buds (also known as q-tips)
Isopropyl alcohol
Soap or shampoo
Screen
Wipe gently with a dry cloth. Next, lightly dampen cloth with a little water and gently rub the surface of the screen to clean.
If you find this doesn't remove the fingerprints, you may like to try a 50/50 mix of water and white vinegar.
Exterior
With the lightly dampened microfibre cloth, gently rub the outside of the laptop, taking care to avoid the ports (where cables are plugged into).
Mouse
If you're using a mouse you may wish to give this a little clean as well. Unplug the mouse from the laptop and remove any batteries.
Use a small amount of isopropyl alcohol to dampen the cloth and wipe the outside of the mouse clean.
Mousepad
Here's where a little soap or shampoo can be used. Give the mousepad a good clean and let it air dry.
Keyboard
For a proper clean you may wish to take your laptop to a computer professional. They'll have things like compressed air to clean crumbs from the surface of your keyboard.
At home you can pick up your keyboard, turn it over, and gently pat it on the back to dislodge crumbs and other bits of dirt.
Run the same cloth that was dampened with a small amount of isopropyl alcohol for the mouse over the keyboard.
Then dampen the cotton buds with a small amount of isopropyl alcohol. Use the cotton buds to get in between the keys.
And that's it – your laptop is now nice and clean.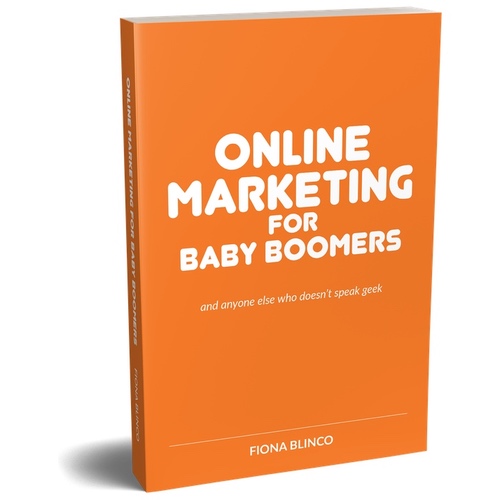 Book - Online Marketing for Baby Boomers
...and anyone else who doesn't speak geek
17 case studies - from lawyers to aged care products to an engineering firm to a cake shop
Next steps to inspire you to get started, or re-energise, your marketing.
9 templates to hone in and clarify your ideas and thoughts for social media content, Google advertising and your marketing strategy.