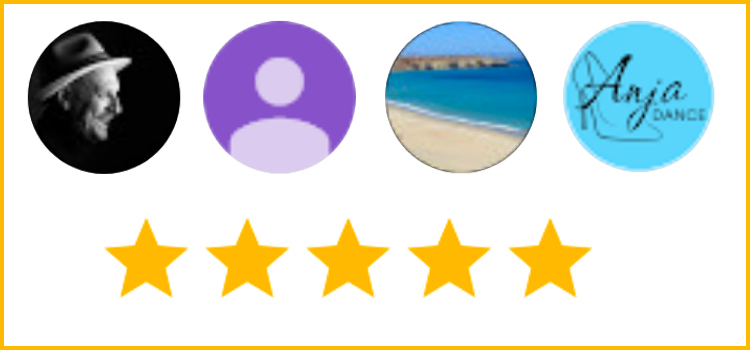 Google Reviews
Getting Google Reviews is very important for almost all businesses. It's one thing for you to say you're good at what you do, it's quite another for someone else to say it. And Google is one of the most visible online places your business will have that has reviews.
Having people critique your business services and products online, available for everyone to see, enables potential customers to understand the experience of previous customers. In a world where more and more people are making decisions from information found online, these reviews are effectively your internet word of mouth advertising.
Some people will give your business Google reviews with no prompts or encouragement from you. However pro-actively asking for Google reviews will, for most businesses, be the way in which most reviews are given.
Broadcasting a prompt for people to review your business to no-one in particular via a Facebook post or a newsletter article is much less likely to generate a response than a one-on-one request. Individually asking happy clients and customers for reviews will have the best outcome.
And it's best to get lots of good reviews before that bad one hits. If your first Google review is a bad one, it sets the tone for the ones to follow. It's also not balanced out with good reviews. An odd bad review sprinkled amongst many good reviews will not have the negative impact that one or two bad reviews will have standing out on their own.
The Ask
To get good Google reviews, send an email to your happy client with the link that takes them directly to the Google review form for your business. Make sure the tone of this email is friendly and does not make them fill obligated to give a review.
Here's an example:
Hi <first name>
I'd love it if you could give us a review on Google. Google reviews help people understand the work we do and enable them to trust us as they hear from our clients in their own words.
If you feel comfortable doing so, would you give us a review. Here's the link
https://g.page/diy-digital/review?rc
(you'll need to be signed into your Google account to do this),
thank you,
Getting the Link
Sign into your Google account. Navigate to the 3 x 3 dice dot icon to the left of your profile picture. Choose Google My Business from the drop down as seen in this screenshot here.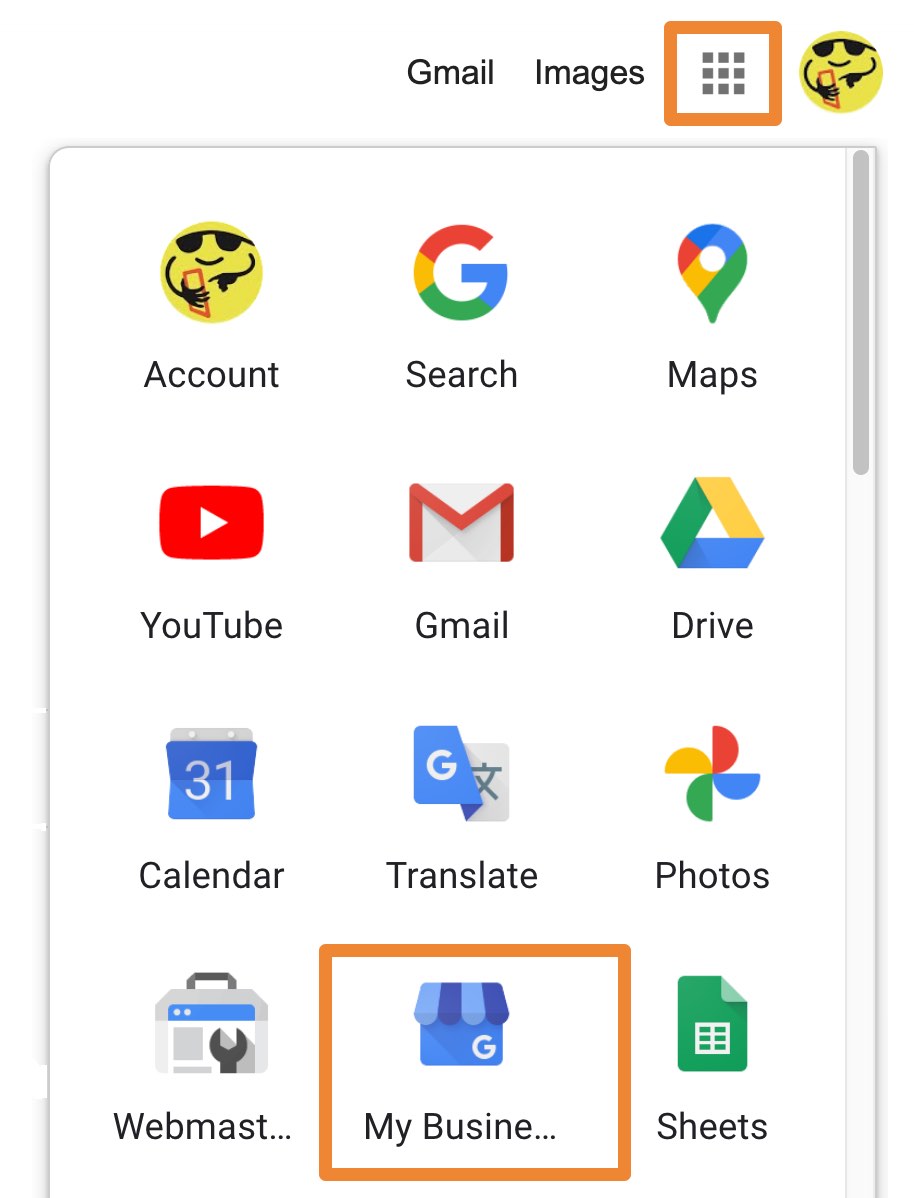 Find the Get more reviews window and click on the "Share review form" button.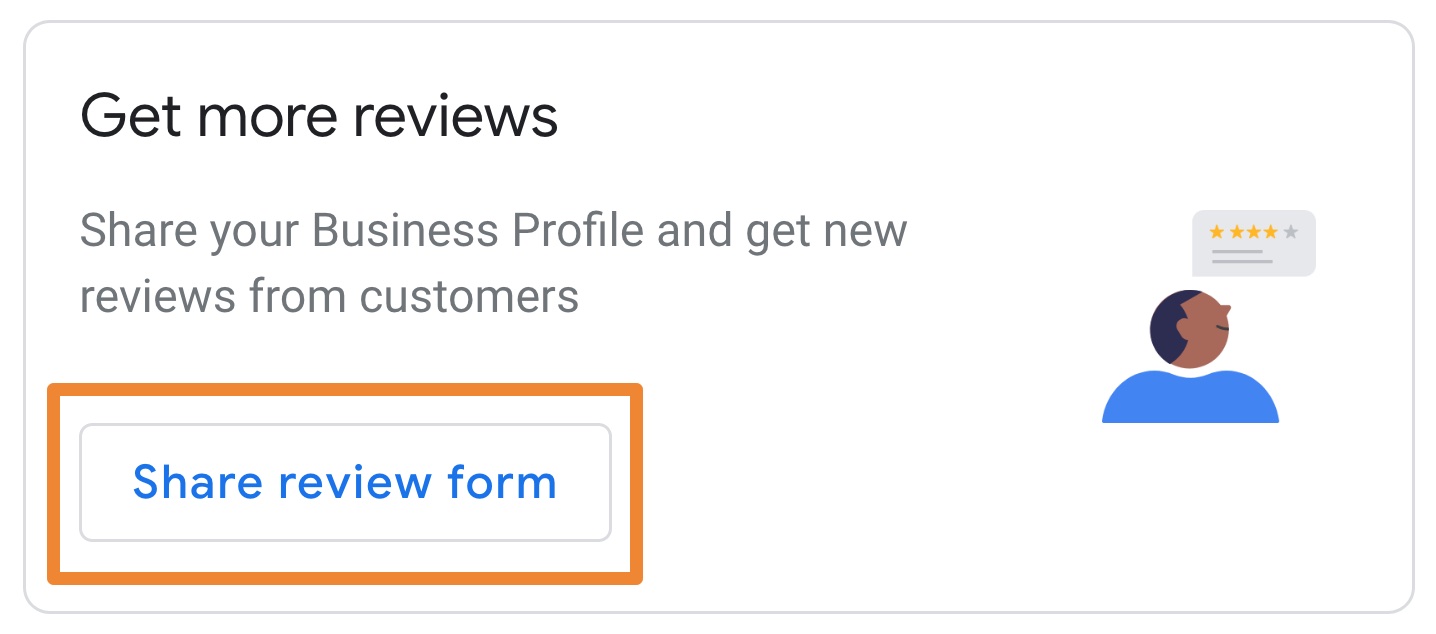 Choose "Share via email".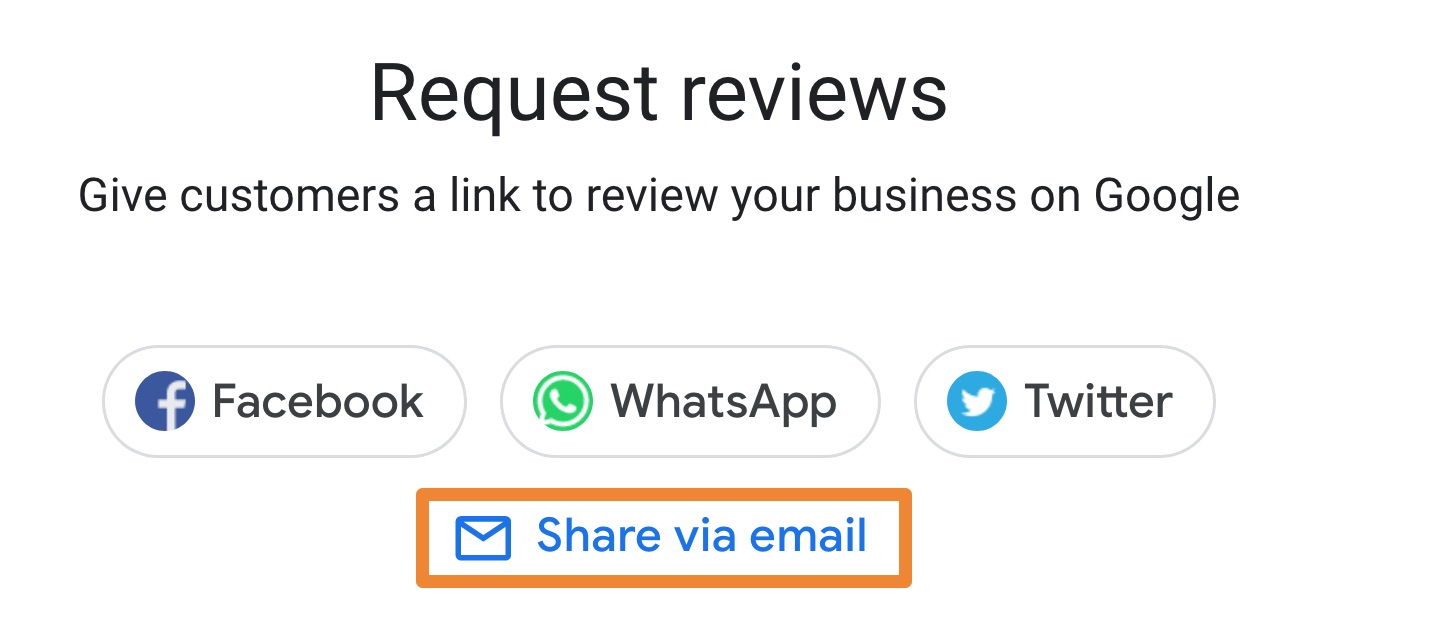 This will open up your email with the link. Voila! You've got the link!
Was this Helpful?
We'd love you to give us a Google review!