Local SEO for Adelaide Businesses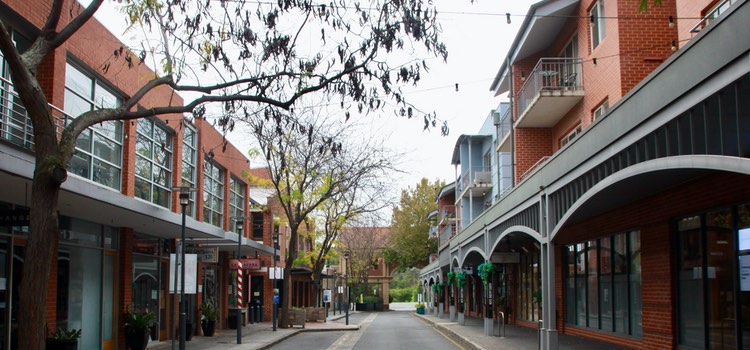 Search Engine Optimisation (SEO)
Search Engine Optimisation (SEO) is the stuff you do to convince Google your business should be seen when people search for products that you sell or services you offer.
Local Search Engine Optimisation
Local Search Engine Optimisation is the stuff you do to convince Google your business should be seen when people, who live in your area, search for products that you sell or services you offer.
A local SEO strategy is particularly important if your business is based in a physical location and the people living in that location are the majority of your customers or clients, for example bricks 'n mortar shops and premises like:
Retail shops
Professional offices
Allied health providers
Anywhere there is a physical location that people can walk into, such as a store, premise or office.
If your business is an online shop or you are a consultant working from home or have a mobile service, a local SEO strategy is not quite as important to you.
If you are looking for tips for SEO for e-commerce, check out our article SEO for Online Shops.
How do local SEO techniques differ from usual SEO?
A local SEO strategy doesn't let you off the hook for all the other activities and techniques you've learnt about SEO. They still apply. However there are two things that are particularly valuable for local SEO, and they are:
Google My Business listing
Citations
1. Google My Business
Google My Business is a free listing. Even businesses without a website can have a free Google My Business listing. It is a visually prominent listing. If you haven't got your Google My Business listing yet check out our article here on how to get your FREE Google My Business listing.
If you're not sure if you've got a Google My Business listing, or you not sure if you can access it, sign into your Google account and navigate to the 3 x 3 dice dot icon to the left of your profile picture. Choose Google My Business from the drop down as seen in the screenshot below.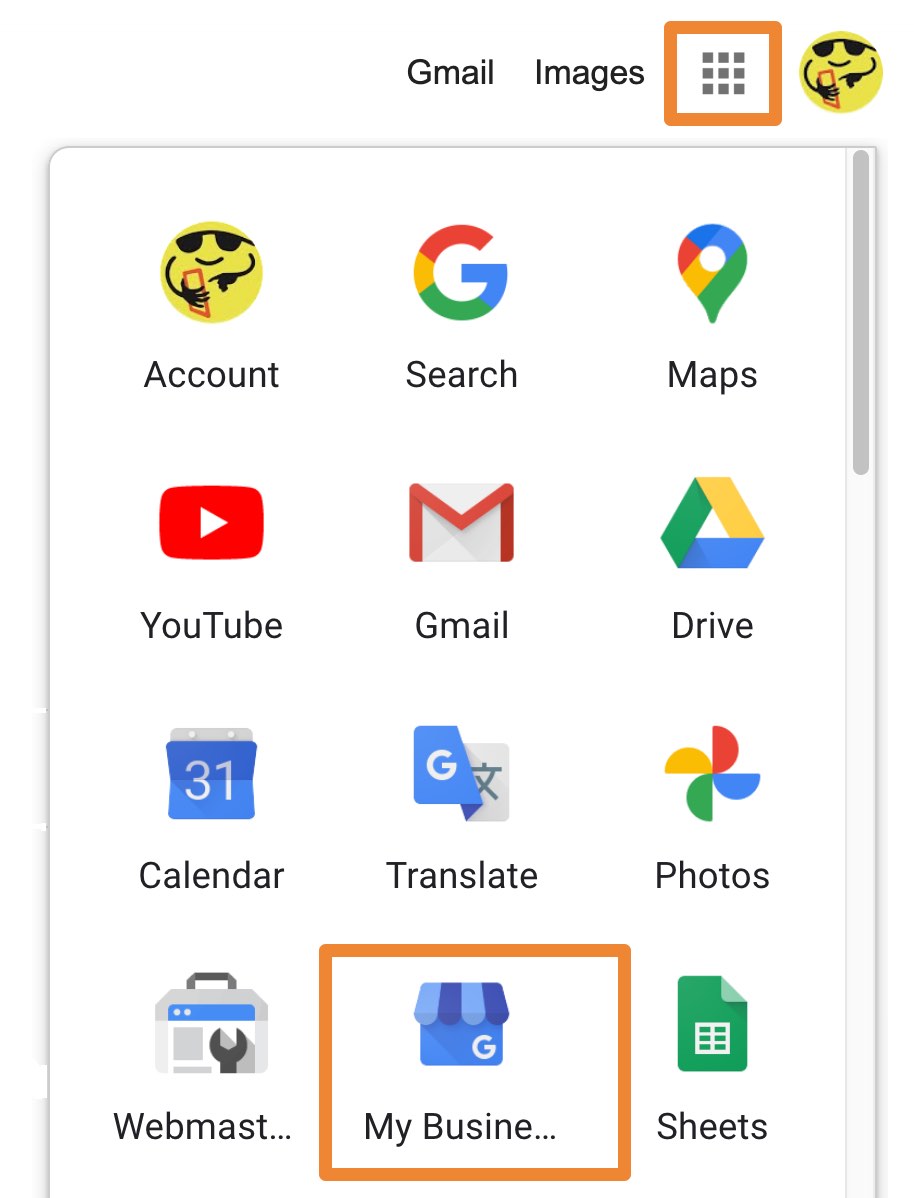 Your Google My Business listing most often displays when you, or your customer, searches on your business name. The aim is to try to win the space when a slightly broader search term is used. For example, if your business name is Abba Business Consultancy, you would expect to come up on that search term. But if someone searches business help near me, you may or may not be seen. To be seen more often by more people, optimise your Google My Business listing. This is particularly important for bricks 'n mortar shops and premises.
Optimise your Google My Business listing by:
Keeping the information accurate and up-to-date
Selecting or  changing to right category (see below)
Filling in the description
Adding photos
Adding a website button
Adding business hours
Changing business hours for public holidays and other close times
Creating a Google My Business website (see this example)
Collecting reviews
Adding posts and sharing business updates
Update your Google My Business weekly, or at the very least once a month. Keeping your hours up-to-date with the latest open and close times, including public holidays is one of the most important things you can do. Adding photos is also high on the list.
Want some handy hints, as well as the link, to get more people to give you a Google review? Check out our article here on how to get more Google reviews.
There's a lot of categories to choose from. Having the right category is very important to your listing. Check out all the options here Pixel Cut Labs Google My Business categories
2. Citations
Citations is a fancy word for listing your business in online business directories.
How to List in the Directories
Each directory will require you to create an account, with a username (usually an email address) and a password. Once you are listed, you are likely to receive a lot of emails from the directory. For this reason it is recommended you create a separate email account just for citation use.
One of the important things when creating the listings is to ensure there is consistency with the business name, address and contact details.
Local SEO for Adelaide Businesses
Here's a few examples of business and online shopping directories for local SEO for Adelaide businesses. This list is designed to give you some ideas. Have a look around for directories in your area.
It is recommended you list not only in local directories, but worldwide and Australian ones. For businesses in Adelaide aim to be in about 30 directories, with a mix of generic, geo and niche ones. For our full recommended list of business directories, check out our Australian SEO Citations list.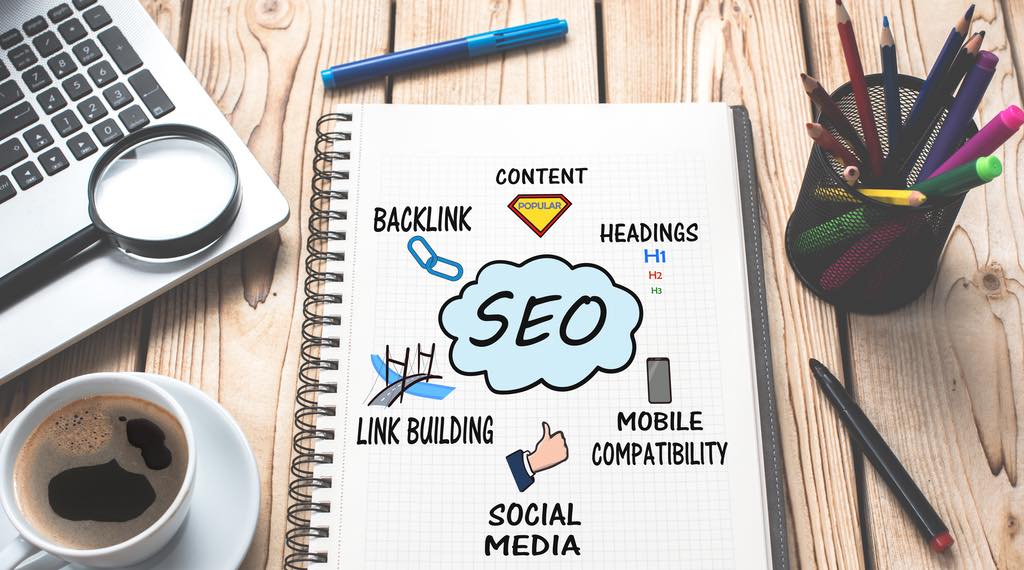 SEO Course
Learn how to optimise pages on your website. Especially suitable for e-commerce websites or multi-page sites.
Use the contact form or send us an email.
Better yet, call us on 0400 835 161 and let's have a chat.
"(Required)" indicates required fields
© 2018 - 2021 DIY Digital