Can you get a website for free?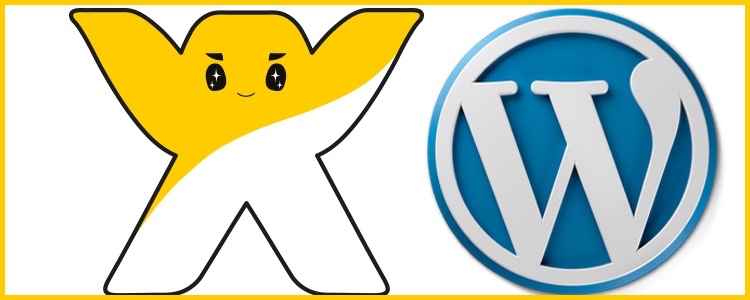 Can you get a website for free?
Yes, you can. This article reviews two platforms, Wix and WordPress.com. Both have a free website option.
What's the Catch?
Yes, there is a catch. The catch is the website will include branding, inability to have your own domain name and for WordPress.com it will also include ads.
WIX
Using Wix can be a lot of fun, especially if you give their Artificial Design Intelligence (ADI) a go.
Wix is an intuitive drag and drop builder with changes being updated live on your site as you go. You can preview your site in both desktop and mobile view.
The platform will encourage you with its "loading awesomeness" and "loading, good vibes coming your way" banter. It can be a little slow to update and it's difficult to make colour, font and paragraph changes. However if you don't like the look of your site you can change the design using one of almost 50 different colour schemes. It has online help and most importantly an undo and redo button!
A paid Wix site is an all-in-one package where you don't have to worry about technical details such as hosting.
If you don't want to touch a bit of code and you're happy to go with built-in templates – Wix is a great choice for you. However, if you go in with the idea that it's free you may be disappointed.
Here's two examples of free Wix websites
You'll see they both have the Wix branding. The branding is in two places.
The URL

The Header

The branding is fairly obvious. For a professional look most businesses would want to remove it, although small membership based and non-profit groups might get away with it.
Apps
If you want to add functionality to your site you need to go up to a more expensive plan or you can purchase an App. Most of the apps are "freemium" models – that is you can get a free version but if you want more functionality you'll need to pay for the premium version. Most of the free versions are not useful.
Being an all-in-one platform you need to buy from their store – once you've chosen Wix you're with them for all your future website needs. They get good reviews on their apps – but there's no competition in price – there's no looking around to see if there is a better option. Here's two examples of how the apps work in Wix.
Site booster
This App gets your site found on search engines and boosts traffic to your site. Sounds good doesn't it? The free version is next to useless. The premium version is US $5/month.
Visitor Analytics
This App is like Google Analytics. If you have a premium plan with Wix you can connect to Google Analytics (which is free). The Wix version of Google Analytics is called Visitor Analytics and helps you understand who is visiting your site, what pages they are visiting and lots of useful reports to better understand how visitors behave on your site. Like most Wix apps it's a freemium model. The free version has some nice features but the two most needed tasks from analytics (page details and where visitors are coming from) are only available in the premium version which is US $5/month.
Pricing
To remove the branding and use your own domain name costs about AUD $170/year.
Wix – The Summary
How many businesses would stay with the free version? Not many I suspect.
WORDPRESS
WordPress.org
WordPress.org is free. However you cannot have a free website using WordPress.org (how confusing is that!). While the software is free and, if you are clever enough you can download it to your computer at home, this doesn't get you a website that people in different suburbs, states or countries can see. It can't be found by searching on the internet.
To get a WordPress.org site searchable on the internet it needs to be hosted. Hosting costs money.
Most WordPress websites use the .org version of the software – for good reason – it's flexible, sturdy and has a lot of developers building plug-ins and extra bits of functionality designed to integrate with it. Here at DIY Digital we use WordPress and we use the .org version.
WordPress.com
However, this article is about building a website for free, so we will move onto the version of WordPress that can get you a website for free. The free hosted version of WordPress sits on the .com platform.
WordPress.com is similar to Wix in that it offers the ability to develop a free site guiding you through the set-up process with an easy to follow questionnaire.
And like Wix it is a complete all-in-one package (i.e. it hosts the site).
For those people who are computer savvy you'll discover the editing to be reasonably intuitive. However if you struggle with computers you are likely to find the WordPress editing environment difficult.
If you're looking for YouTube videos to help you with your learning, be sure to search with the "com" at the end of WordPress. Most videos and blog articles help the WordPress.org users. Searching on just "wordpress" will not help .com users and may confuse you, as you'll get to videos where the editing environment looks different to yours. Therefore search for "how to edit my page in wordpress.com" or "how to create a new page in wordpress.com" if you are on the .com platform.
Paragraphs and fonts can be formatted in WordPress using the What You See Is What You Get (WYSISYG) editor.

There are over 150 free themes to choose from and numerous paid ones as well (which range in price from $50 – $80).
You'll see the WordPress branding in two places.
The URL

The Footer

The Adverts
The branding might be subtle, but the adverts are not. When the site first goes live there will be no adverts. But after some time has passed it's very likely your website will start running ads. You have to purchase a paid plan to remove the ads. Here's their article about this. The ads can make the site look really bad and can significantly change the layout and format of your pages. Here's an example advert.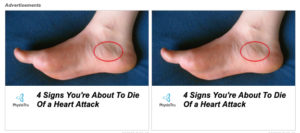 Plug-ins
Plug-ins are little bits of extra functionality. They are Wix's equivalent of apps.
Users of a self-hosted WordPress.org site will be disappointed with the inability to access the range of plug-ins usually available. To gain access to popular plug-ins like Yoast SEO, WooCommerce or ContactForm7 in WordPress.com you need to upgrade to a business plan. To gain access to install the plug-ins most WordPress users would want is AUD $135/year.
Pricing
To remove the branding, connect to your own domain name and remove the ads is AUD $85/year .
WordPress.com – The Summary
The adverts are just awful – I can't see the free version of WordPress (org) being helpful to any businesses or organisations.
Best Option for a Free Site – Wix or WordPress.com?
For an absolutely free site Wix is the better choice. For a cheap website (i.e. AUD $85/year) WordPress.com is the better of the two.
Wix will suit those people who find computers difficult. Both platforms are harder than Facebook to use and many people are lulled into thinking it's easy to build your own site. The adverts make it sound like a doddle! Although Wix is easier – you'll still be on a steep learning curve.
Contact us to ask us about our face-to-face, one-on-one WordPress training available in the southern suburbs of Adelaide. Other locations or phone training by negotiation.
Use the contact form or send us an email.
Better yet, call us on 0400 835 161 and let's have a chat.