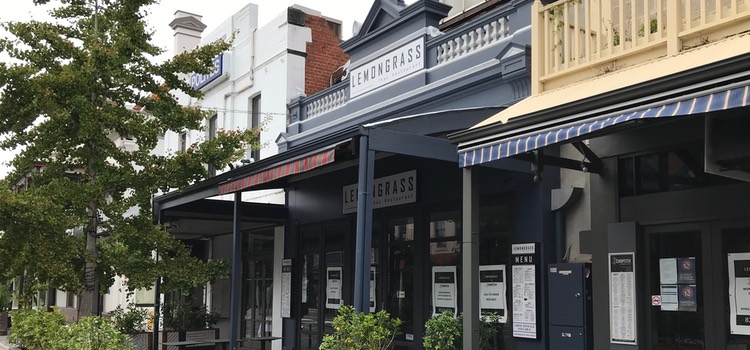 Online Directories
Online directories are listings that allow customers to look for, and find, the business, product or service most suitable for them. Many small businesses, partnerships and sole traders benefit from listing in directories.  Examples of online directories are Airbnb, Hi Pages and Real Estate.com.au.
Most businesses who use them have a love/hate relationship with them. The pro's are the clients and leads they bring, the con's are the percentage of money they take or the constraints they have in listing with them.
Many businesses struggle to know if listing in a directory is worth the time and effort. Looking at where the directories rank, in terms of the traffic they get, is a good start.
Australia's Top 10 sites
Websites can be ranked by how much traffic or visitors they have.  The online website Alexa.com* was used to identify the top ten sites. At the time of writing the top 10 sites in Australia were:
How do you know which online directories to partner with?
Let's take a look at some of the sites that are likely to be of most interest to small businesses in Australia.  The lower the number the better.  All rankings are how websites rank in Australia.
Accommodation
If you're in the holiday rental market you're most likely partnering with at least one of these:
Events
If you hold workshops, seminars, information sessions or other events as part of your business marketing, you could be using some of the following online event directories:
Yelp was 320 when we first measured it, so rankings can change quite dramatically within a few months.
Tradies
Tradies find it especially hard to market online and there are a number of online directories that have sought to re-dress this.
Here's an interesting article by Choice about find-a-tradie websites.
Real Estate
Real Estate.com.au is in the top 20 which makes it a force to be reckoned with:
Cars
If you're a car dealer, your more than likely finding success with a few online directories.  Here's two of them:
How does your site rank?
Anything under 100 is very good site in terms of the traffic the site is getting.  Anything under 500 is still worthy of consideration.  Sites with an Australian Alexa ranking* of over 1,000 will struggle to bring your business new leads and clients.
It's one thing to compare the success of the online directories with one another, but the real clincher is how do they compare with your own website?  Chances are your website doesn't rank at all or ranks around 15million worldwide.
So what does that tell you?  That tells you that if you are partnering with a site that ranks under 100, or even 500, you should stick with it.  Your own website is unlikely to be generating anywhere near the traffic the online directory is.  The online directories have visitors coming to their site that are ready and poised to buy what you have to offer.  It's a bit like all the car yards or home improvement shops congregating in the one area.  If someone is looking to buy a car or couch and they can minimise their time by heading out to a place with five car yards or sofa shops. They know they're going to be spoilt for choice and they'll make a bee-line for that place.  Your shop would probably pay extra to be in such a location compared to say a backstreet with no similar stores around.  Paying for foot traffic is nothing new.
Play by their rules
Furthermore, do everything you can to rank well within their directory.  If they require 5 photos, upload 5 photos.  If they require a description of 200 words, give them a description of 200 words.  Learn how their system works and play by their rules.  This is very important.  You are in a location where your competitors are lurking at every click.
Each directory will have its own rules about how it generates the results for the visitor.  If the search is by postcode and your listing has an incorrect or missing postcode you will be severely penalised.  Put a reminder in your calendar at the end of each month to search for your business in the directory.  Be adventurous – search with different words or in different ways.  Learn what the directory responds to.  Google "how to make my airbnb listing show" and learn tips and tricks from others who've used the online directory before you.
Backlinks – the Google Factor
There's another consideration.  If the online directory has a space for your website to be added – add it.   This will provide a backlink to your website which is a valuable factor in ranking well on Google.  The more links you can get to your website, from other sites, raises your chances of being on page one on Google.  For good, high ranking online directories you'll want to:
Claim the listing (if you haven't already)
Add your website address (if there's a place for it)
Update the listing with images
Update the listing with current business and contact information
Update the listing with services you provide or products you sell
This will take a lot of time, and will require you to create usernames and logins for each site.  Set aside a few hours every few months to keep your online presence up-to-date and interesting in the directories that matter for your business.
*Alexa.com was a popular online tool for measuring website traffic. This site was retired in May 2022.
Want to Hear More?
Our webinar, 'How to Find Your Marketing Sweet Spot,' takes you through a super easy formula to workout the three strategically important marketing channels for your business.
Sign up for the webinar recording and template worksheet here.