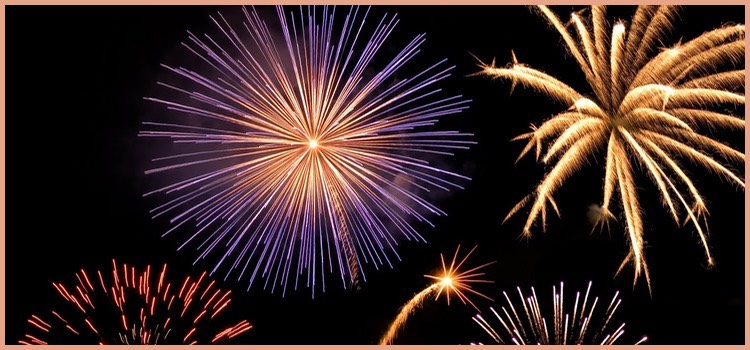 As a small business owner or sole trader the New Year is a great time to be reviewing or creating your business and marketing plan.
Your marketing plan is a chapter within your bigger business plan.  We recommend making the business plan simple, accessible and practical with a review and update every 3 months. In this way it's likely to become a goal setting and motivational resource for you and not just a lengthy, dull process you've gone through for the sake of it or because the bank requested it.
Download the DIY Digital Slimline Small Business Plan Template.
This 5 page simple, practical business plan will guide you through the key activities for your small business in Australia.  The first pages are a list of important business dates, milestones and products offered.  The third page prompts you to consider how you'll promote your business to new and repeat customers.  Page four is designed to get you thinking about your goals and is designed to be reviewed and updated every 3 months.  The last page is a brief income and expenditure table – you'll likely need something more sophisticated than this basic profit and loss outline – but it will get you started.
Marketing Plan
The marketing focus of your business plan will have:
Target market (who)
Marketing strategy (how)
Goals (what by when)
Target Market
You may be tempted to write "everyone" as your target market as you'd be happy for anyone and everyone to buy your product.  For this reason many small business owners express their target customer and target market in very broad terms. However, describing a target market is not about excluding potential customers, it's about where you spend your resources. Another-words, if your target market is "male, 16-30yrs, lives in Adelaide and likes the latest gadgets", you wouldn't not sell your product to a 45 year old female should she walk in the door and want to buy it. It means your advertising dollars and time will be spent targeting the people most likely to, but not exclusively, buy your product.
Marketing strategy
One way to categorise marketing activity is into paid advertising and free promotion.
There's lots of choices when it comes to paid advertising.   Knowing what you get and how effective it is involves a lot of research and may come down to some trial and error.  Where do the people in your target market hang out? Do they go to the movies – in which case you might consider cinema advertising. Are most of them likely to drive along a major road on a daily basis – in which case billboard advertising might be a good idea. Are they on Facebook a lot – you guessed it – Facebook advertising is a good choice.
Free promotion still comes at a cost – so the word free is a little misleading – but the costs are in your time and effort rather than direct expenditure.
Posting articles on your business Facebook page is an example of free promotion.  Sending e-newsletters or networking at business functions or updating your business profile in an online directory are all examples of promoting your business without incurring direct costs.
When it comes to online marketing many of the recommended channels offer both free promotion and paid avenues to advertise your business.  At DIY Digital we recommend three channels as being the most likely to suit small businesses and sole traders, MailChimp, Facebook and Google.
MailChimp
Most small business owners underrate the effectiveness of email marketing and overthink its nuisance factor. DIY Digital can help your business explore this cost effective marketing channel to convert leads to customers, re-establish patronage from previous customers and get new customers through referrals.
Facebook
Your business Facebook page offers a free way to create brand awareness and customer loyalty. It takes time, inspiration and persistance to build your page likes and engagement. Some business products and services are a better fit than others. For example beauty salons, gift shops and fashion boutiques are a better fit with this channel than lawyers, accountants and insurance brokers.
Facebook offer sophisticated ways in which to advertise to prospective customers and clients.  Most small business owners spend their first advertising dollars on Facebook by Boosting a Post. When this results in a ten-fold increase in reach, happiness abounds.  Then when it doesn't convert to sales, disappointment sets in. Go beyond boosting a post with your Facebook advertising and get results.
Google
Google is king when it comes to Australians searching online. Your business will benefit if you understand the most important Google products and how to use them to optimise your reach.  Like Facebook it has ways you can promote your business for free and ways you can promote your business through paid advertising.
Getting the best results on Google search for your website is free promotion and for most businesses is a very important achievement.  Tradies and accommodation places in particular will want this. You'll probably want to be on page one of Google and fair enough – because people are unlikely to go beyond page one. While there is no direct cost to Google to be on page one, getting there may be a costly exercise if you don't have the skills and knowledge to optimise your website. It costs a lot of money to hire a Search Engine Optimisation (SEO) expert as it is a highly specialised area requiring a long-term commitment.  Learning techniques and paying for basic SEO services could be the way to go.
Listing your business on Google Maps is free, easy and a must do. Take a look at our useful article on how to get registered with Google Maps – including a simple, easy video tutorial.
Google AdWords is the path to getting on page one on Google through advertising.  It can be difficult to navigate the Google advertising platform – hire a professional to help you get started.
Goals
Good, clear, actionable goals are an important business driver. Consider the butterfly test when setting your goals – that is – they should create a little flutter (of nervousness) when you set the number. Not a number so ridiculously high it's unachievable, but not one so low as to be easy street.
Most businesses will find the following effective:
Two year goal (broad and descriptive)
3 month goals (interval goals updated each quarter and working towards the two year goal)
Three months is a good length for a goal as it matches in with the financial quarter, when businesses need to report on their GST and BAS. Reviewing your goals at this time will assist this task to get done. So often businesses make plans and then they gather dust, never to be seen again. Re-reading your plans and goals can motivate and focus your energies.
Stay on track with a motivating email in your inbox each fortnight
Review your Marketing Plan
The three month review is an ideal time to read and update the marketing plan. It might only be a paragraph here or a bullet point there, but as the plan is not working, or new information comes to hand this is taken into account.
As a sole trader or small business owner it's up to you to keep yourself on track – and your business plan is a great way to do it. And the New Year is a great time to get back on track.
If you want a free one hour consultation to discuss your online marketing plans for 2018 contact us or sign up for one of our free upcoming seminars.