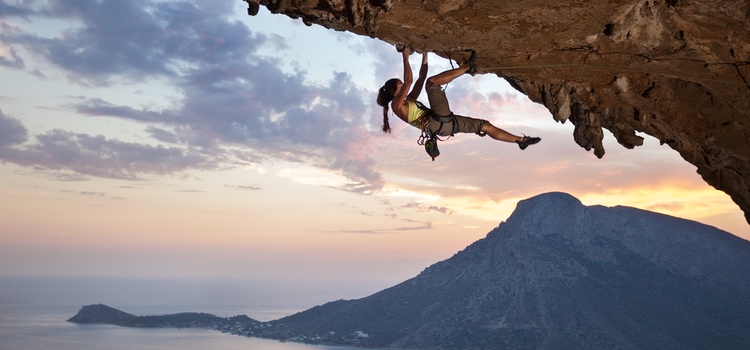 Email Funnels
There's a lot of talk about email funnels and lead magnets in the digital marketing world.
I love email marketing – I think it's one of the best digital marketing strategies there is. It's easy to do (relative to Google or Facebook advertising), it's a direct messaging piece and it develops your reputation and branding over time.
But are email funnels necessarily a good thing for your business?
Email marketing can vary from:
A once off email to welcome people to your business
Random once off emails as you have information and special discount offers to share
A regular email newsletter
An active and robust sign-up strategy that gets people in with a give-way and follows up with a variety of higher priced offers
It's this last one that we'll focus on in this article.
There are several components for an email funnel including the giveaway offer (often called a lead magnet) which includes a sign-up form on your website to the series of automated emails the person receives once they've redeemed the offer.
The sign-up form can also be made available on your social media channels, but in this article we'll focus on it being on the website.
The Giveaway (aka lead magnet)
The offer needs to be good enough that someone is prepared to give you their email address. Common giveaways are:
e-books or .pdfs
free consultation
free demo
free trial
The giveaway needs to be closely related to the services or products you offer, so that when you do present your paid service, it is to people who are likely to be interested in it.
Webpage Visitors
But first things first, you need a website or landing page to house the giveaway and the sign-up form. And here's the rub. If you don't have many visitors to the website, the email funnel is not going to be successful.
And you need a lot of visitors. Like thousands of visitors a month.
You need something that drives people to your website, for example:
a very popular blog article or webpage that naturally gets a lot of visitors
using Facebook advertising
having a nifty free online tool (like a mortgage calculator)
Somethat that gets people to the site – because an email funnel requires lots of visitors to the page.
Read more about landing pages for email funnels here.
If you don't have these visitors, and you have no strategy for getting them to your site, setting up an email funnel is a bit like putting the cart before the horse. Prove to yourself that you can get visitors to the webpage. Once that is accomplished, consider an email funnel.
Crunching the Numbers
Below is one somewhat unhappy real life example, measured over a 3 month period from August to October 2021.
A good quality free e-book is offered on our blog article, File Sizes for Images.
On average, this article gets 4,500 visitors a month – so the numbers are there. These visitors come from all over the world, for example USA, Canada, UK, India and Australia.
Over this 3 month period, 13 people signed up for the e-book. That's a conversion rate of 0.09%. Of the 13 sign ups, 70% lived in the US.
A further 7 people submitted their email address, but didn't go through with the second email verification. If we measure the results assuming there is no double opt-in, 20 people would have signed up, which is a conversion rate of 0.15%.
The conversion rate is the number of sign-ups (in this case 20) as a percentage of the number of visitors to the site (in this case 4,500 x 3 months = 13,500).
The email sign up form:
does not have a pop-up
is not high up the page with a colourful call-to-action
We would expect the sign-up rate to be higher if it was a pop-up and if it was higher up on the page. But even-so, with all the best tactics in place, the best conversion rate we could possibly expect would probably be 2%.
If it was a 2% conversion rate, there would be 90 sign-ups.
Let's assume the best case scenario was the situation and we had 90 sign-ups.
Location, location, location
Now that we've got our 90 sign-ups, the next step is to have a product or service to sell them.
If you're a local business, and you only sell products or services in your city, suburb or region, you'll want those 90 people to be in your area.
If you have a product or service that can be sold worldwide, and is equally attractive to someone, regardless of where they live in the world, then where your website visitors come from is not critical.
In our example, our online courses can be sold anywhere in the world. But if you're a physiotherapist or yoga teacher, and all your services are provided in your local area, having 90 leads from countries, states, provinces or cities where you don't live and work, is unlikely to be beneficial.
Thinking about not only how you're going to get people coming to your site but where they are coming from is worthwhile before you embark on your email funnel strategy.
From Sign-Ups to Clients
Now that we've got our 90 sign-ups, and the geography works out, the next step is to have a product or service to sell them. The product or service needs to be:
an attractive item
compatible with the lead magnet
profitable
If there is a conversion rate of 10% from those who sign-up for the give-away offer and then purchase the product or service you're selling, then you have 9 new clients.
If you've spent $1,000 on Facebook advertising to drive 4,500/month to your site over 3 months, to get those 9 new clients, is that a good return on investment for you? This assumes a $1,000 spend will get those visitors to the webpage. Alternatively, if you've got a well optimised page that is getting visitors without advertising, there is no spend to add into the calculations.
But have you done these calculations? Even if they're a bit rough?
Embarking on an email sales funnel without doing the sums is putting yourself up for a lot of work (as they are a lot of work to implement) for it not to be of value to you.
Road to Riches
I'm sure there are a lot of email sales funnels that work – there is certainly a lot of people who praise the strategy. I'm not against email sales funnels – if you can get one up and running that is generating good leads for you – good on you. And if you have a genuine example you'd like us to share, please let us know – we'd love to talk about it here.
But it won't be the road to riches unless you've methodically gone through each step to verify it has a fighting chance.