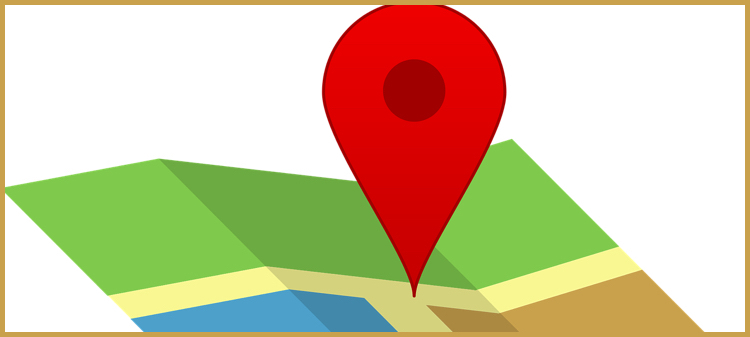 How to get your business pin on Google Maps
Google Maps is incredibly popular with people searching on their phone and computers to find places they'd like to eat, drink and shop near to where they are. In Google Maps you can see restaurants, coffee shops and other places of interest along with ratings, photos and descriptions. It gives small businesses a great opportunity to showcase products and services.
Once you've got your business on Google Maps, you can edit, change and update your business details in the Google My Business area, including:
Opening hours
Category of business
Photos
Location of business
By adding these details and keeping your listing fresh with reviews, posts and photos you have the possibility of getting on page one on Google. It's worth the effort as it's a visually prominent listing as you can see by the screenshot of the listing below.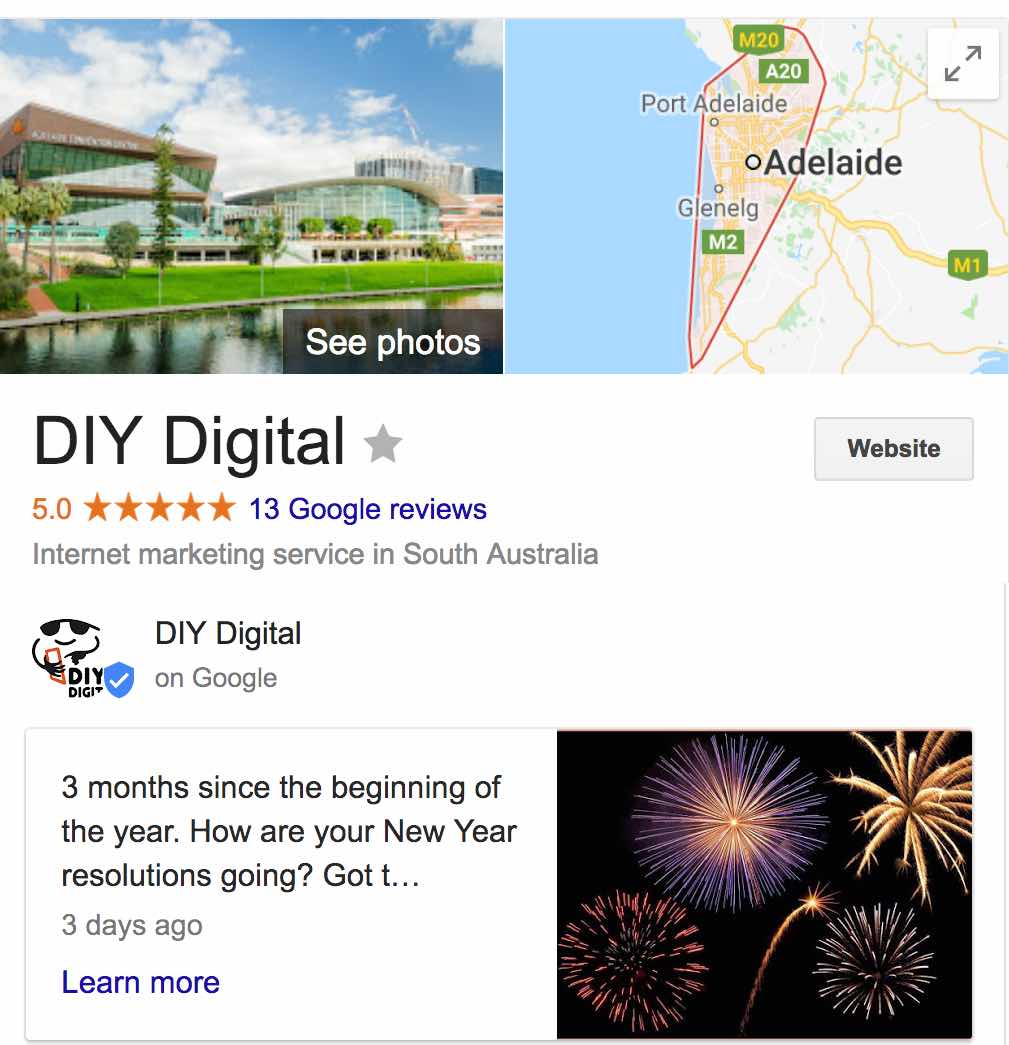 The first step though is to get your business listed on Google Maps. Watch the video below for instructions on how to do this. Come back to this page after you've watched the video for our frequently asked questions.
This video gives you a step by step guide on how to get your business on Google Maps. If you enjoyed watching this video, be sure to subscribe to our fortnightly newsletter.
Frequently Asked Questions
Do I have to have an exact address to be on Google Maps
If you're a tradie and service the whole of Adelaide or you work from home giving an exact physical address may not suit. The easist way to get a listing on Google Maps is to give an exact location to begin with – somewhere a postcard can be mailed to. Once you have the listing verified, which may take a week or two, go back in and edit the listing to remove the exact location and replace with the geographical area you serve.
Do I have to have a website to be on Google Maps
No. Google Maps is a bit like a directory listing (think AirBnB, EventBrite or Yellow Pages) and is created and managed separate to a website.
Does it work for online shops
Not really. If you have both a physical shop and an online shop it works – you use Google Maps to show people where your shop is. But if you only have an online shop it's not as useful as Google Maps primary goal is to assist people with an exact goegraphical location. However if you sell Australia wide, you can edit your listing to show your location as the whole of Australia which may suit your situation.
Do-It-Yourself Packages
If you've enjoyed this article, take a look at our Do-It-Yourself Packages. Get started with Google Ads, SEO or email marketing.
Use the contact form or send us an email.
Better yet, call us on 0400 835 161 and let's have a chat.