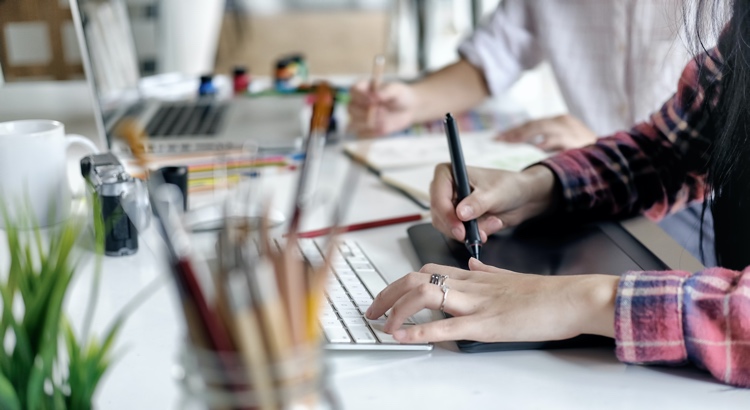 Using and finding images on your computer
Do you struggle with saving, finding and using images on your computer? If so, you're not alone.
The basic images that businesses need to keep on file are:
Logo
Partner logos, for example

Member associations
Clients
Retail outlets
Accreditation logos

Staff profile photos
Social media banner and profile images
Business card artwork
Working alongside images are also your brand fonts and colours.
A folder called Images in the computer is almost always the first recommended step in getting things in order. Having the images stored in such a way that they can be found and retrieved, when needed, is beneficial.
Typical image computer folder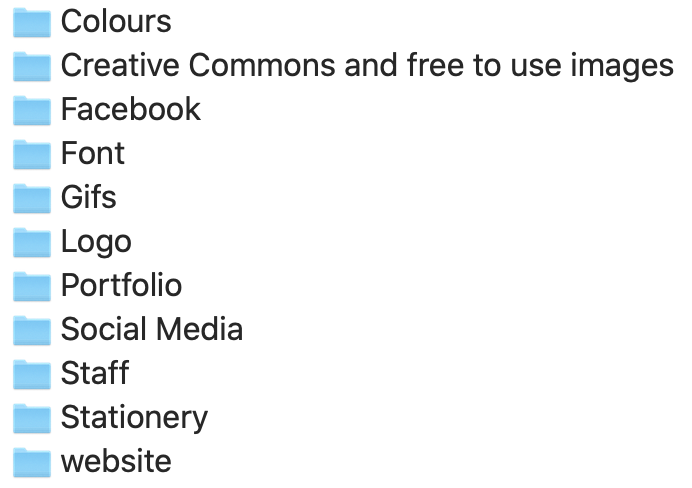 A good filing system requires good labelling. Label the images computer folder and sub-folders with names that will make sense to you in six months time. Another method for deciding on the best names is to consider what would make sense to a staff member or partner should they need to look up images on your behalf. Images are not things you use everyday in business, but when you do need to find them it's mighty helpful to have a system that makes sense.
When first procuring an image, save it as the biggest, best resolution you can. You can always make an image smaller and it will still look good. But you can't make it bigger and still have it looking good. So start with big and then re-size downwards later if needed. If you're not sure about image sizes take a look at our article understanding images file sizes.
As well as the size of an image, understanding that there are different file types can be useful. Here's some common file types for images:
Most computers will open a .jpg file. Some of the other files types you may not be able to open on your computer, as you may not have the right software. Even though you can't open it, still save the file in your computer folder as it may come in handy later on down the track to share with designers or printers who can open it.
Grab your FREE ebook
Like more?  Grab our free 14 page .pdf images guide: Understanding Images for Online Use.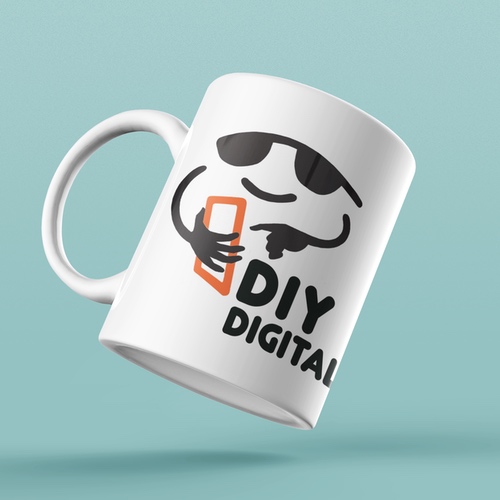 PlaceIT
PlaceIT is your one stop shop for creating images for online use.
Create your business logo with the PlaceIT easy logo maker.
Or if you've already got a logo and want to show it off on a T-shirt, mug, book, or pillow take a look at PlaceIT.
Check out their Facebook templates, wellness templates and business cards.
Use the contact form or send us an email.
Better yet, call us on 0400 835 161 and let's have a chat.
"(Required)" indicates required fields
© 2018 - 2019 DIY Digital