Top 13 Facebook Post Ideas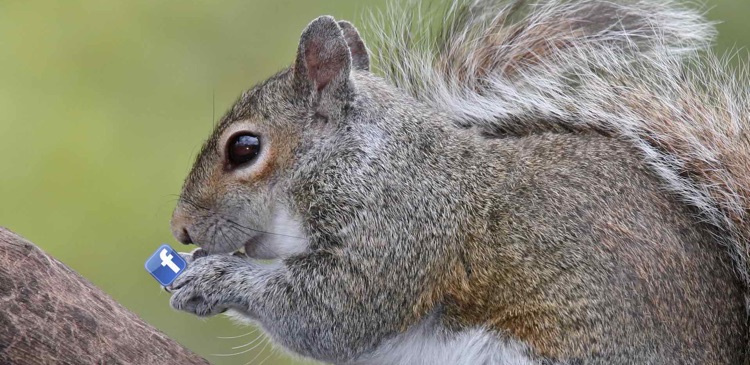 For many business owners finding great content for their social media channels is a challenge. What have you got squirreled away to keep up with the never-ending need to write a facebook post?
Here's our Top 13 List of Facebook Post Ideas
Products and Services
New stuff
Discounts and specials
Events
People
Behind the scenes
Unique you
The boring stuff
Testimonials and reviews
Your website
Hints 'n Tips
Weird and Wonderful
The outside world
Products and Services
This one is pretty straight-forward. Use your Facebook page to promote the products you sell or the services you offer. Don't do this for every post, every time, but occasionally sprinkle in posts amongst the other content, about what your business actually sells.
New stuff
Launches
New releases
New products
New way of delivering your service
Most business owners are great at announcing new stuff on Facebook. In fact many do it to the exclusion of other posts. Facebook is a great place to announce new things that are happening in your business. So keep doing it!
Have we got a deal for you
Discount offer
Weekend specials
Season specials
Here's another Facebook Post that most business owners are great at – keep doing it you're on the right track!
Events
If you're running seminars or workshops or trade only days or a back to school event make sure to promote it on your business Facebook page. In-fact you may wish to create an event just to get people talking. Here's a few examples:
Conferences
Seminars
Trade days
Come 'n Try days
Charity day
Father's Day
People at work
Tradies at work
Happy customers
Warehouse team members
Many business owners significantly under-estimate how much people enjoy seeing you, your staff and your customers. Get photos. If possible get videos. You don't need to win photography awards – but have the photo in focus and if posting a video ensure the sound is good – or off.
Behind-the-scenes
How do you make the product?
How do you identify the problems?
What special ingredient or methods do you use?
How long does it take?
Many business owners significantly under-estimate how much people enjoy learning about what you do and how you do it.  Allow your customers a sneek-peak into how your industry works – it's surprisingly fascinating for many.
Unique You
Niche products only you stock
A special service hardly anyone else provides
Special deliveries you do that others don't
Custom made or sourced items
Personalised gift cards
Many small business owners start their business because they've found a niche in the market that other bigger, less nimble businesses are unable to supply or haven't identified. How-ever five years down the track, this is often forgotten in the hub-bub of making the business work. This information makes for great social media content. Go back to where your passion for your business started – and talk about this on your business Facebook page.
The boring stuff
Every now and again, not too often, remind your loyal fans about
your opening hours
warranty on your products or service
personal service you offer
where you are located
Many business owners forget to sometimes just let people know what they do. While this isn't recommended to be a regular Facebook post, because it might be a little dull, every-now and again it's appropriate. Use a background colour or graphic or photo to help zhoosh this one up.
Testimonials and Reviews
If a client or customer has given you a 5 star review be sure to take a screen shot and post it in your main newsfeed to ensure everyone gets to hear about it. Milk it for all its worth!
Website
Your website is the window to your business. Regardless of the newsfeed cycle of Facebook and its algorithms, your website is a place your customers can go and know they are getting the whole picture of who you are and what your business does. Linking to your website from Facebook is an important post, and most businesses should look to do this at least once a fortnight. Provide a brief 1-2 sentence summary and link to:
an online product
Page describing your services
Homepage
Blog articles
Many business owners forget to do this. Add this one to your bag of tricks.
Hints 'n Tips
If you are an accountant, lawyer or other professional who provides a service based on your knowledge and expertise, sharing some of that expertise in a simple, friendly way on Facebook builds trust.   For example a book-keeping tip if you are an accountant or advice on the first thing to do if you are in a car accident if you are a lawyer.  A short educational piece that assists you to help them.
Tradies in particular have a wealth of knowledge they can share. Think about what you wish your customers would know, or do, before they called you. For example, if you are a tiler you may want the customer to measure the space to be tiled before calling you, so at least you have a rough idea of the size of the job. If this is the case, create a post or video about how to measure a floor or wall area. This is a great hint to give your customers.
Two other things to consider:
Inform; don't scold
Inform; don't assume
The Weird and Wonderful
Facebook loves the weird and wonderful – look up board games, quiz night questions or crossword puzzles for inspiration. You'll find a wealth of odd-ball ideas from board games – some may inspire your next Facebook post.
The outside world
Informing your clients and customers about what is happening in your industry lets them know you are keeping up with trends and best practices in your area of expertise. Posts might be:
Interesting articles written by like experts in another country or state
Government or industry updates in your area (if not too technical)
A news item with your view of the story
It can be hard to keep these fun and interesting, and social media works best with fun and interesting. So not too often, but don't let this languish to never. Keep it short and simple.
Snippets not Stories
Facebook is mostly about snippets and less about stories. If you're trying to tell a story you're possibly over-estimating the staying power of Facebook users. Mostly they're just glancing through and having a peek.
Let's take an example. Let's say we are a carpenter and we want to do a "behind-the-scene's post. The post will be about putting a door into place. You're not posting about the whole process of how to put a door into place – you'll be doing a post about one small part of putting a door into place. Let's say there are 5 different hinge types to choose from depending on what type of door it is. You might do a post about the 5 different hinge types, you might do a post about what hinge type you'd typically use on an indoor, light-weight wooden door. A photo of the hinge and the tool used to install it, or better still, a photo of the person putting the hinge in place. Or maybe you even create a 10second video showing the hinge being drilled into place. Sounds corny? Yeh – probably does. Guess what – Facebook loves corny!
The Top 13 Facebook Posts
Short, sharp and shiny snippets
Photos are a must. Videos are even better
Faces and people in the photos and videos are best
Use the contact form or send us an email.
Better yet, call us on 0400 835 161 and let's have a chat.