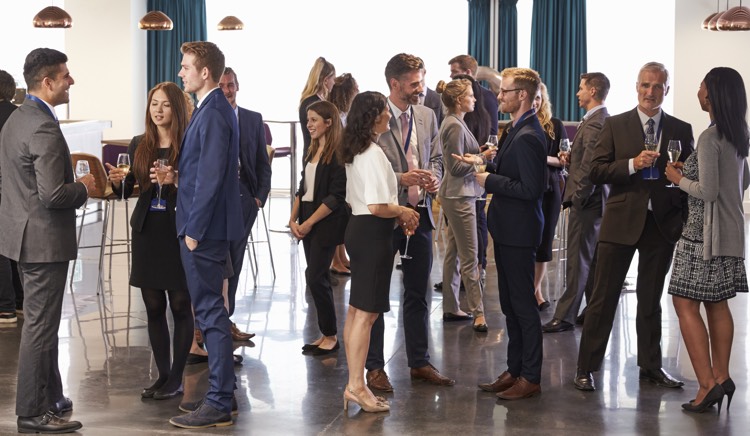 All or Nothing
There seems to be two types of email marketing in Australia:
Businesses that don't do it at all
Businesses that burn their lists by emailing people everyday
Can businesses find the middle ground?
Yes, they certainly can.
In this article we explore the middle ground for those in the Business to Business sector.  The sweet spot that takes best advantage of good regular email marketing without spamming people.
We'll also look at how networking and email marketing for B2Bs works so well together.
Networking – Build Trust
Most small businesses owners will find networking valuable – if they do it well.
However five minute conversations don't become personal connections unless that person gets to know you and trusts you are a good business operator. Trust builds over time and with demonstrated evidence. Using email, business operators can pro-actively keep in touch with people they've met at a networking event.
And while nothing beats a face to face conversation or a personal phone call, email allows us to contact more people more often. It's efficient and effective. It shouldn't replace personal contact, but it has a place as a complementary communication activity for lead nurturing.
Next Day Follow Up
The first follow up after the networking meeting is to send a personal email to those people where a connection was made. Ideally this is the next day and at the most, a few days after the networking event.
Part of this follow up is to let them know you've added them to your email newsletter. In this way they won't be surprised when it lands in their inbox. Most people are genuinely happy to know they'll hear more from you.
To be super efficient, have an email template (or what Gsuite calls a "canned response") that more-or-less covers the main points and add or replace a few elements to personalise it. This follow up email should also give them the opportunity to opt out if they want to. In our experience, very few people opt-out, but it's good to give this option as it builds expectations that you won't be spamming them.
Monthly Newsletter
A regular monthly newsletter is a great way to keep in touch with people and gets you the best long-term value from networking.  Once a month is the sweet spot for B2B email marketing.  Most small businesses fail to keep in contact with people they've met through networking as they don't have a regular newsletter. We recommend businesses add this into their marketing mix.
A regular newsletter is especially good for those in the service and information industries. For example lawyers, bookkeepers, HR agents, website developers and consulting firms.
A regular newsletter is a great way to keep your business top of mind. A good newsletter will:
demonstrate your expertise in your subject and industry
keep you and your business top of mind
be a vehicle for you to offer discounts, deals or specials
promote your upcoming events
let people know you are still in business and around to take their call
give people an understanding of the services you provide
Like to Get Started?
If having a regular newsletter is something you'd like to explore contact us to find out how we can help.