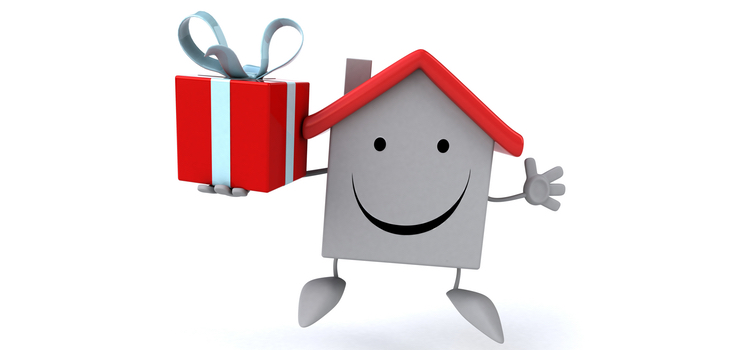 Christmas shoppers want to shop local but are you top of their mind this Festive Season? Here's a Christmas marketing plan to get you started.  But a first a few statistics to get your head around.
Statistics
According to a 2015 survey* Australians will spend between $400 – $500 on Christmas gifts. Generation X are the most generous age group with Gen Y and Baby Boomers lagging behind.
McCrindle* reports that from 2019 there will be more Australians born since 1980 than before 1980.  This will see Gen Y and Z  have significant economic strength as they become the key demographic.  The same report states how consumers will value trust, whether it be in a brand, person or entity above price, promise or experience.
Understanding who might be coming into your sphere as possible interested buyers might give you that extra bit of inspiration for those Christmas offers.
Christmas Buying Habits
Stockland* report more than 70% of people will plan multiple Christmas shopping trips with many of those trips set to be last minute dashes on the 23rd and 24th of December. And it's not only family we'll be buying for; pets, teachers and work colleagues all feature on Christmas gift shopping lists.
In the early weeks of the Christmas period most of the purchases are electronics, homewares, books and furniture. As Christmas day edges closer, spending switches to clothes, presents, food and alcohol. And at the very last minute, gift vouchers are the item of choice.
Crowdtap* tell us that over 50% of shoppers were influenced by Facebook in 2014, which is likely to have gone up, not down, since then. And mobiles feature predominantly in this online behaviour.
Many shoppers will make their purchase online, but even if they don't make the purchase online, they will be researching their Christmas gift purchases online. They are very likely to:
Compare prices
Save coupons and digital deals
Read reviews
Create shopping lists
Browse
Online shoppers are often very targeted in their approach, they're usually searching for a particular item and could be searching by specific brand and model name.
If the 2015 experience in the UK* is anything to go by, Australian independent shops can perform strongly in the Christmas period with one in three young adults choosing small shops over chains.
But local shops need to get themselves front of mind and a Christmas marketing plan will help with this.  Here's a few tips to consider for your strategy.
Create an Offer
Can you create an offer that is attractive to Christmas shoppers?  Things to consider;
Free shipping
Special discounts
Gift vouchers
VIP sales night
Christmas drinks
Secret Santa or Kris Kringle specials
Gift Pairs
Gift Packs
It's a little harder for services to tap into the holiday buzz, but here's some ideas:
Christmas Day hair styling tips (hairdressers)
Fix my door voucher (carpenter)
Our best Christmas recipes (cafes)
Decorate your home for Christmas kit (interior decorators)
Car travel tips (car mechanic)
Think about what's trending
Theming your offer  can create a buzz about your business and products.  It can also help online browsers find you as trends influence online searches. Think about what TV shows, movies, toys, fashion, sports and entertainment is happening in December and January.   This might inspire your creativity and help you come up with keywords and keyphrases. In the fashion stakes we've come across a few trending looks including monster mash, the cyber look and retro bling. Here's a few popular themes we've come across:
Baby shark
Fortnite
Ford v Ferrari
Star Wars
Star Trek
Sense8
Sam Kerr
Ash Barty
Update Website and Social Media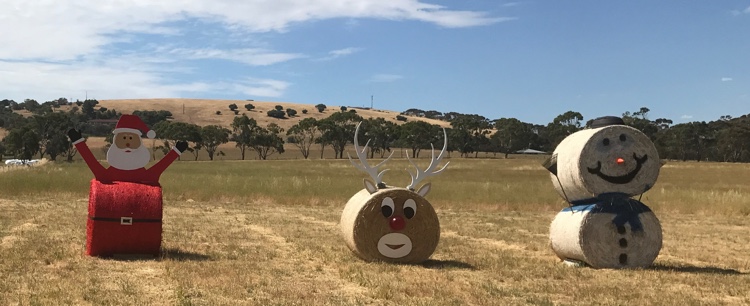 If you have successfully created an offer, ensure all your channels are updated with a call to action button, banner image, sign up form or splash page to get the message out.  Items to up-date;
Website
Keywords for the new offer
Christmas keyphrases
Front page banner, or button, or both
Promotional codes or offers
Buy online gift voucher, emailed automatically
Facebook
Other social media channels
Instagram
LinkedIn
Yelp and other local directories
Images
Images are a very important part of promoting your offer. Fresh and updated photos reflecting the season will freshen your look and let people know you are open for business. You'll need them for banner images, Facebook posts, e-newsletters, Instagram content and profile photos.
You can have some fun with your profile image by adding a Santa hat to it, similarly with product shots. A photo of the office with Christmas decorations will add festivity to your social media presence.
There are lots of low-cost sites where you can download Christmas images including;
Dreamstime
EveryStock Photo
Go Graph
Canva
As well as helping with point of sale promotional material, suppliers can help with images for websites, social media and other online channels.
Having a suite of images for Facebook posts will be very handy. Two sizes are best for Facebook. Wide images at 1200 x 630px or square at 1080 x 1080px.
Images are best re-sized to suit the various places they will appear in. If you need a little more help with image sizes check out our article on the topic.
Be informative
Sales and offers are important, but not the only reason to communicate with your customers over Christmas. It's also a time to inform your customers of what you'll be doing and when you'll be open. At a minimum make sure your trading hours and store locations are easy to find for people browsing on both mobile and desktop. Consider posting:
Office closures
Extended open hours
Deadline for online orders
Dates for customised orders
Have a Calendar
Create a Christmas marketing schedule and include each element of your campaign. For example;
date by which all Christmas stock is to be online
schedule for Facebook posts
weekly or fortnightly e-newsletter send dates
Take into account products that are more popular in the early weeks of the Christmas period, last minute shoppers and your own experience and knowledge.
You may need to continue the calendar into the New Year to take into account post-Christmas sales and open (or close) hours.
Promote
If you haven't already, now is a great time to be initiating a newsletter.  Newsletters are one of the cheapest and most effective ways small businesses can reach their customers. Most people prefer to shop locally, but if your business isn't top of mind they may bypass you.  Newsletters are a great way to stay top of mind.
If you don't know where to start contact DIY Digital to help you get it off the ground
Consider targeted Facebook or Google advertising to increase your reach to new customers. You don't have to be a big retail chain to take advantage of the many cost effective online tools that can find new leads for your business. In fact, being a smaller player can sometimes be an advantage.
Good luck with your Christmas marketing plan.
Sources:
*2015 Survey
*Stockland report
*Crowdtap
*2015 UK experience
*McCrindle report
Use the contact form or send us an email.  We'll get back to you within 1 working day.
Better yet, call us on 0400 835 161 and let's have a chat.