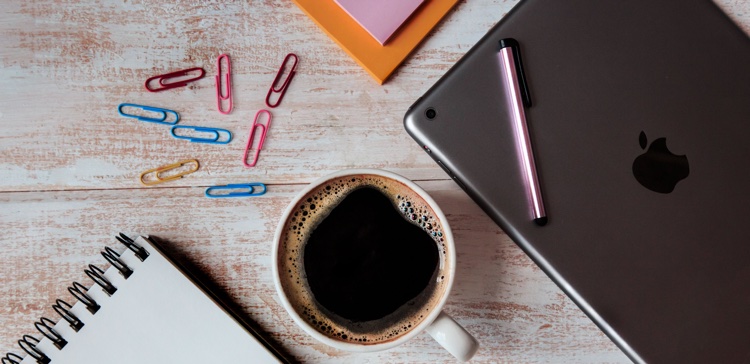 A lot of sole traders and small businesses have a goal to build their own website. A do-it-yourself website is possible, and many people have created a website that looks great. Many more have created a website that looks, well, dreadful is the word that comes to mind.
So is a do-it-yourself website build right for you and what are the things to consider?
Are you good with computers?
There are many do-it-yourself website companies that will help you build your own website. Often the advertising accompanying their website building platform promotes how easy it is to use.
Well of course if you've built an online platform that can build a website you're going to promote how easy it is to use!
For people who are very good with computers and like working through techy problems, the more user-friendly website platforms will be reasonably easy for you to navigate and understand. For people who struggle with computers or just don't enjoy working through and learning new online programs, the process is unlikely to be easy or enjoyable.
The first thing to consider is, is building a website within your skill set?
The easier website builders are Wix, Weebly and Squarespace. The more difficult ones are Shopify and WordPress.
But all of them are harder than Facebook. And all of them are harder than what they, or many of the YouTube video tutorials claim they are. Don't get fooled into the idea that it is easy. You'll spend hours and hours working through what sometimes are little, but turn into big issues.
How's your visual literacy?
Websites need to look good. It is your most important online marketing asset. Your clients and potential customers are looking you up online. Will your website look professional or will it be clunky?
Design is an important element of websites. Many templates will give you a head start in creating a good looking website, but the final decisions about what photos you use, how big they are, what colours you blend together and how to divide one section or part of a page to another is with you. Do you have a good eye for how things look?
Websites need to be aesthetically pleasing and technically solid – often these things are not noticed when they are in place and working well – but they are very obvious they are wrong.
Do you understand what you are buying?
Many of the website builders have add-ons that cost money. The original offer could have a tempting monthly or annual cost, but you may end up paying more in the second and subsequent years as the first year was a sweetener deal. Or as you go through the process you realise a needed bit of functionality or usefulness was not included in the original payment.
Understanding the jargon used, or the pieces of information left out, or if you need what is included in the list of items on offer is a puzzle for many first timers.
I love the resourcefulness and independence of business owners. I thrive on helping business owners learn how to do stuff themselves. But it's not always the right decision.
Finding help to build your own WordPress website
If your website needs are simple, our first recommendation is to consider the all-in-one website builders like Wix, Squarespace or Weebly.  That is, the online software that will host the site, usually on a monthly or annual subscription basis, as well as providing templates and themes to help you create a homepage.
How-ever if a WordPress site is what you want and you are keen to learn how to create your own WordPress website we recommend you look to a short course in your local area. In South Australia, the WEA regularly offers a create your own website with WordPress course. Nationally across Australia, TAFE or other education providers may offer short courses. Look around for what you can find in your area.
Tyler Moore is an active YouTuber who creates great videos on how to create sites in WordPress. His videos go through step by step with no step missing. Allow for many hours watching and learning. Here's the link to his channel.
Do we offer WordPress training?
We have a package to assist WordPress owners who already have a site, often one they've inherited because they've taken on a new role or they've been sitting with a website that has been left languishing for many years. For details about this package please contact us.
We don't offer one-on-one training for new website builds.
We find training and developing at the same time doesn't work.  Develop then train. Or train specifically with learning uppermost in your mind.  Doing both together, especially if there are tight deadlines or complex requirements, is a difficult recipe.
The client is focussed on what they want the website to look like, what pictures they are going to use or what information to include. Meanwhile we're teaching them the technical specifications on how to upload pictures or how to navigate to the text module. They're just not paying attention to us as their focus and energies are elsewhere.
We also find a lot of the training is redundant. Much of the development part of a website build is once-off. For example, decisions around which plug-ins to use, how to configure the settings and what look is being created is not repeated activity. Teaching someone who isn't likely to build another website is wasted energy for both parties.
What we love to do is build the site for you and then give you a very good training package on handover. All our websites come with 3 months training upon handover. We teach our clients via .pdf lessons, video tutorials, email and phone support how to update their site. We've road tested this package with many of our website builds and continually tweak and adjust it as needed. We continuously improve our training to give you the best learning possible.
If you use a local website developer, like us, to build your website you'll be able to draw upon our experience and knowledge for what looks good and works well online. You'll have a sounding board for your business ideas and how they translate to the online environment.
Our experience and knowledge as professional website builders counts. We can make you look good online and trouble-shoot all that techy stuff. If this is of interest to you please contact us.
And if you do end up doing-it-yourself we wish you the best of luck.
Use the contact form or send us an email.  We'll get back to you within 1 working day.
Better yet, call us on 0400 835 161 and let's have a chat.