Southern Business Mentoring Program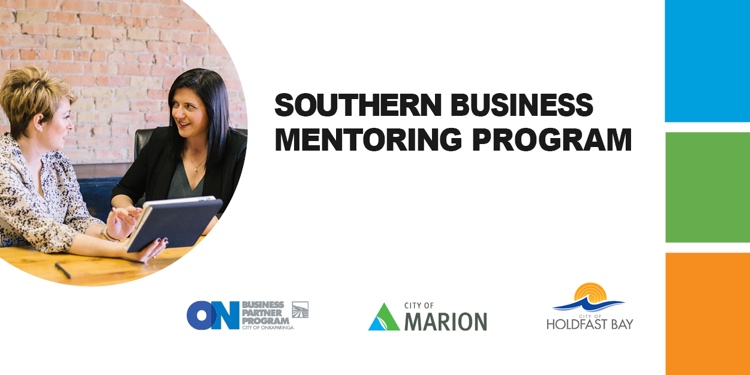 COUNCILS
The Southern Business Mentoring Program is an advice service available to established and start up businesses in the southern Adelaide area. If you live in, or your business is located in any of the following council areas:
City of Onkaparinga
City of Marion
City of Holdfast Bay
You can access the program.
PROGRAM
Consultation sessions are face-to-face, one hour advisory meetings held at the Cove Civic Centre, Noarlunga Library meeting rooms or Brighton Civic Centre.  Various dates and times during business hours are available.
ADVISORS
Fiona of DIY Digital is the Digital Marketing advisor for the program.
The six specialist advisors (photo below) are:
General Business (Amanda Wood)
Strategic Marketing (Martin Pike)
Digital Marketing (Fiona Blinco, centre)

Innovation and Transformation (Andrew Richards)
International Trade and Export (Anthony Coles)
Human Resources, Work Health Safety and Workforce Planning (Evelyn Pollard, missing from photo)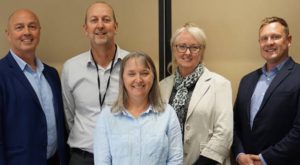 MEET THE ADVISORS
Wednesday 19 February meet the advisors at a special Networking Event. You'll get a chance to hear from each advisor and what topics and business tips they can share with you.  The night will also be a great chance to network with other local businesses.  This networking event is free, however bookings are essential.  More information and bookings here.
DIGITAL MARKETING CONSULTATIONS
Book a session and receive an objective audit of your website or ask questions about domains, hosting, different website platforms or analytics.
Alternatively book a session to talk about Google and social media advertising, email marketing or Search Engine Optimisation.
Whether it's being able to better understand the language and delivery of services provided by professionals or attempting to do-it-yourself, digital marketing is an essential part of being in business today.
The consultation is available to ask those curly questions and help you navigate the plethora of digital marketing options for your business.
BOOK A SESSION
Sessions cost $20 and are available at various times and dates. Bookings for the one-on-one, face-to-face one hour consultations with business advisors is via Eventbrite.
To book a one-on-one Digital Marketing session click on the button below for your Council area.
To access advisors in areas other than Digital Marketing click on the links below for your council area:
Use the contact form or send us an email.  We'll get back to you within 1 working day.
Better yet, call us on 0400 835 161 and let's have a chat.