Ongoing Website Costs – Fact, Fiction or Fraud?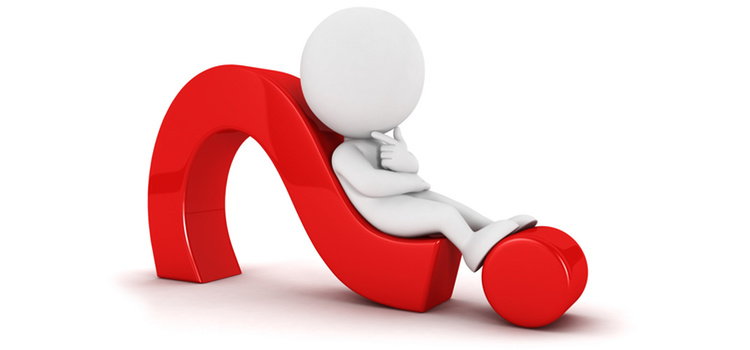 Do website developers over-charge for ongoing website costs?
Website developers are unlikely to be over-charging for ongoing website costs, but they might be over-servicing you.  In an industry where there are lots of confusing terms, it's easy to hoodwink customers, even if not deliberately so.  Are you being hoodwinked?  You might be, especially if you're buying stuff you don't need.  We've broken it down to Fact, Fiction or Myth.
FACT
Websites need to be maintained. They are not a set and forget proposition.  There are four main reasons you want to maintain your website.  And if you are unable to maintain the site yourself, paying for someone else to do it, is a reasonable cost.
Software updates
Back-ups
Content relevance
Google searches
Software updates
You're probably familiar with computer updates. Every now and again your computer or phone will let you know there is a new version of iTunes or Adobe or Firefox. Website software is no different.  It is continually updated to keep current with the software it relies on, or to fix bugs, or to add new features.
WordPress
WordPress is a website platform. Drupal and Joomla are examples of other website platforms. These platforms have software that needs updating. Any software not kept-up to date risks being the target of hackers. Giving hackers this window of opportunity is somewhat asking for trouble.
If you're not regularly doing the updates yourself (see our article here for DIY tips), paying someone else to do it is value for money.
Wix, Weebly and Squarespace
The good news for Wix, Weebly or Squarespace website owners is that up-dates are not required.  These platforms are more like Facebook in the way they operate.  They handle the updates and push these out without you having to do anything.
Back-ups
Unexpected problems happen from time to time with websites – it's just the nature of the game. Regularly creating a file of your whole website can be your Get out of Jail free card. With a back-up file, if your site is hacked or something mistakenly goes wrong, you can restore it.
Paying your hosting provider or website developer to do this makes good sense.
Content relevance
If your site is languishing from old and out-dated content your customers will notice. It's not a good look and most businesses can ill afford to turn customers away.  Many small business owners underestimate how valuable good content is.  In today's world of social media, customers don't want a sales pitch, they want a story.  And with every story comes a good image.
If you're not updating your website's content, adding this to your business expenses could be appropriate.
Google Searches
Good, updated content is not only good for website visitors, it's also important in getting noticed by Google.  The technique for getting on page one when somebody searches for your product or service on google is known as Search Engine Optimisation or SEO for short (see our SEO for Dummies video here).
There are many businesses who offer SEO services (frequently at a very high cost).
If you work in a highly competitive market and your business relies on an effective online presence ensuring your site is optimised for search engines is a must.
FICTION
With the use of confusing terms, much of the above is often communicated in such a way to make it sound hard to do-it-yourself. However this is fiction.  None of the above, with the exception of SEO and images, is hard to do. Some of it might seem to be techy and out of your reach, but if you find working with computers relatively easy, you'll be ok.
However, if you really aren't good at working with computers then ongoing website costs for your business would be a reasonable expense.
Images
Most small business owners can up-date text and most can update images to their Facebook page.  However, it's fictional to think any image will do for your website.  Images are not easy to do well. Many small business owners struggle to get good images and if they do get them, to re-size, crop or brighten them. Some business owners don't have the software to do this and others don't know how to use the software they do have. There are many websites that are slow due to too many large images and sites that look amateurish due to incorrectly sized images. Getting image software and learning how to use it is highly recommended.
SEO
SEO is hard to do although there are tools that make it easier. For example, the SEO tool below gives you an easy way to understand the SEO, or google friendliness, of your website page.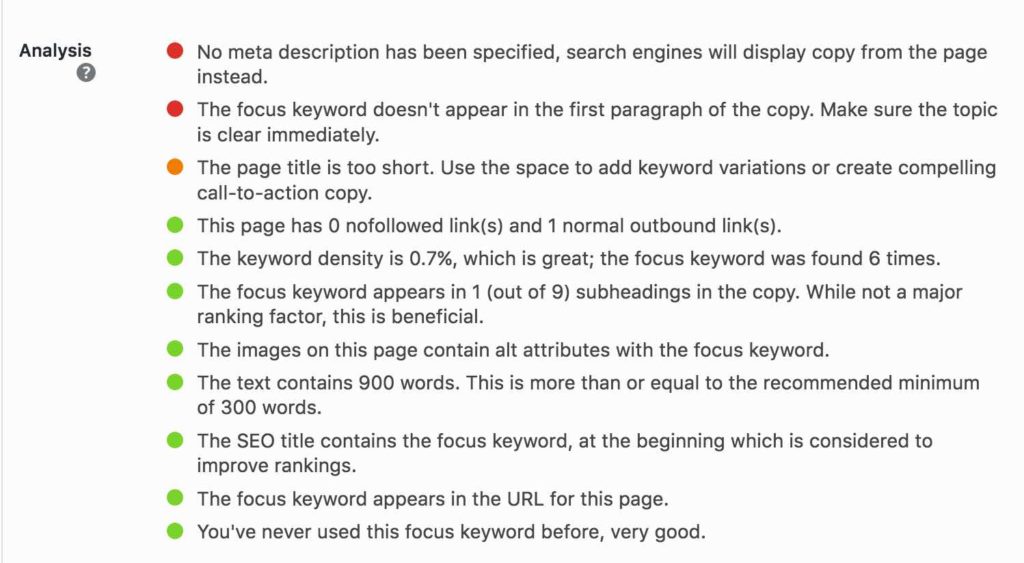 The real question for business owners is, how important is it for potential new customers to find my website? If finding your website is key to your business success and growth, paying a professional to get it on page one on Google makes sense. Sure as eggs it doesn't happen by itself.
FRAUD
I doubt very much anyone in the industry is fraudulent, or at least no more than any other group of people. Ongoing website costs are to be expected. However, are they over-servicing? Well, if you reckon you could do it yourself then perhaps so. But doing-it-yourself requires you to be pro-active in finding out what needs to be done, what all the different terms mean and learning how it all connects together. Find out what you're getting for your money and then investigate whether your website and your business requires it.
FACT, FICTION OR FRAUD
Websites are not a set and forget proposition. DIY Digital can help you with your WordPress site.  We offer:
Content updates to existing webpages
Getting started with SEO packages
One-on-one WordPress learning for your site
Contact us for a free no obligation discussion about your ongoing website needs
Use the contact form or send us an email.
Better yet, call us on 0400 835 161 and let's have a chat.