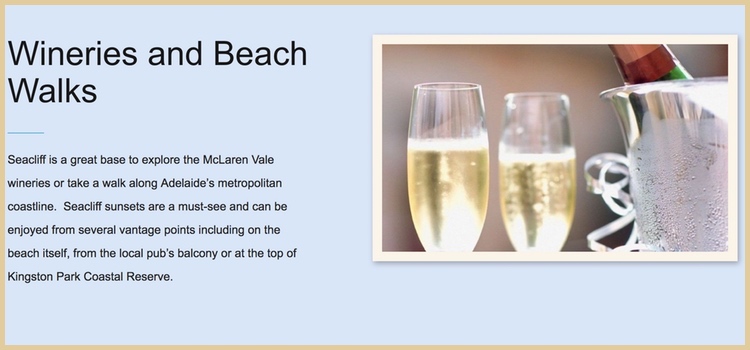 Are you planning a website?
If you're building your first website or looking at re-invigorating an old one, we'll guide you through the process with our DIY Digital 10 step website plan.
10 step website plan
Number of pages
Website header
Basic page
Additional functionality
Shop
Images
Domain Name
Hosting
Ongoing website maintenance
Customers
Once you've been through the 10 steps contact us for your free, no obligation consultation.
1. Number of Pages
A website begins with determining the number of pages it's to have.  Your home page will be your first page.  To benefit first time visitors and rank well on google you want your homepage to have plenty of text about what products you sell or services you provide.
What's the key action you want visitor's to do when they reach your site? Is it to visit the shop, the appointment calendar or registration form?  Thinking about this will help you decide what pages to have, which ones have priority and how they might be navigated to.
Best practice is to keep your site to eight pages or less. This will help you focus on the content that is going to be most effective at converting visitors to leads. Keep the site simple by naming pages with one word only, for example "Contact" rather than "Contact Us."
You can navigate to pages from the header or footer. The header is the place for your priority pages. The footer houses pages such as the Terms and Conditions and the Privacy Policy.
It's not unusual, infact its becoming quite fashionable, to have one page websites. With so many sites being accessed on a mobile phone, the nature of scrolling up and down, which a one page site uses, is commonplace. Check out the price for our one page DIY Digital fluid scroll site.
Take a look at our portfolio page to see example websites and how many pages they have.
2. Website Header
As the name suggests, the website header is at the head, or top, of the page. It has particular significance as it will be at the top of EVERY page on your website. It's likely to be the first thing a visitor to your site notices and you want it to capture the personality of your business.
Such is the importance of the website header, we've devoted a whole page to the subject.
3. Basic Pages
Image placement, text, links, headings and buttons are all part of a basic webpage.  Here are three examples of a basic page, an activities page, an about us page and a fun opinion piece page.
4. Additional Functionality
Depending on your business needs you may need functionality over and above what is provided by a basic page.  Are you a physiotherapist needing an online appointment calendar?  Or do you sell baby gifts and need an online shop?  Your website developer will need to know what functionality you require from your website.  There is a usually a cost for additional functionality over and above the basic page cost.
Examples of common functionality are a Subscribe
Subscribe to a newsletter, an online shop and a photo gallery.
5. Shop
Adding an online shop to your site requires special attention both because of the opportunity it provides as well as the complexity it involves.
It's easy to underestimate the number of people buying online and overestimate the willingness of people to contact a shop by phone or email if they see a product they like. Website visitors want to make the purchase with the click of a button and this provides a great opportunity for retailers. If you already buy products at wholesale prices and keep stock on hand, you're already half way there.
Some of the complexities involved with setting up an online shop are the integration with PayPal or other online payment methods, adding GST, variable postage costs depending on the number, weight or volume of the order.  Online shops also require ongoing maintenance with product images and descriptions needing to be uploaded as new stock arrives.
You'll need to weigh up the benefits vs the costs and whether this is the right path for you to build your business.
6. Images
Coming in at number six is images. Images deserve special attention as they are often the forgotten piece of website planning, yet they are so important in making your site stand out.
In a world of selfies, mobile phones and Facebook, images are more about quantity than quality. But low quality images on a website will make your business look amateurish.Give your web developer good quality images or ask them to source them on your behalf.
Take a look at our beginner's guide for understanding images sizes for websites.
7. Domain Name
The domain name is your website address, for example www.shoplocal.com.au or www.brightonsa.com.au.
You can purchase your domain name online.  At DIY Digital we use and recommend Netregistry. If you like your independence and prefer to keep control of your own business assets, this option will appeal to you.
If you prefer to have the domain name purchased on your behalf DIY Digital will place this order at the same time as placing the hosting request. If you prefer IT people to do the techy stuff this option will appeal to you.
If you are setting up a new business, registering your business name is usually done at the same time as registering your domain name. This enables the business name to be consistent with the domain name.  To get a ".au" domain name, which we recommend, you will need to register your ABN prior to your domain name registration.
The domain name is important for Google Searches. If you want your website to rank high on google searches choose one that is relevant to your business, memorable and a phrase that people will search for on google.
A domain name normally costs around $20/year.
8. Hosting
Hosting refers to the computer that your sites files are stored on. All sites need to be hosted. Key features to look for from your web hosting provider are:
Reliability & Stability – 24/7 operation
Secure physical location
High IT security
Access to the Control Panel (cPanel)
Plenty of storage capacity and bandwidth
Located in Australia (for quick data transfer)
Email accounts that match your domain name
Personal service
DIY Digital partners with a web hosting firm who are committed to all of the above.
9. Ongoing Maintenance
Websites are not a set and forget proposition. They use software and this software needs to be regularly updated. Regular back-ups are also recommended. Editing and maintaining a website is harder than Facebook and Gumtree but easier than an Engineering program. More information about ongoing website maintenance here.
10. Customers
Most websites are built with the hope and expectation they will grow a business. For this to happen, the site needs to be discovered by potential customers. And this doesn't happen by itself. Hard work, expertise and persistence are generally required for a website to be commercially successful. Your online marketing plan may include understanding and working on;
Google Analytics
Keywords
On Page content
Social Media
Blogs or articles
Newsletters
Advertising
Competitions and special events
Marketing a small business to reach online customers is both a challenge and opportunity. DIY Digital provides advice on, and undertakes the promotion and marketing for local shops, professionals and businesses working in niche products or services. You can have marketing expertise at your fingertips without hiring a staff member or having to pay the high fees of an advertising agency.
You're now ready to head over to the pricing page to take the next step to your beautiful new site.
Use the contact form or send us an email.
Better yet, call us on 0400 835 161 and let's have a chat.
"(Required)" indicates required fields
© 2018 - 2021 DIY Digital