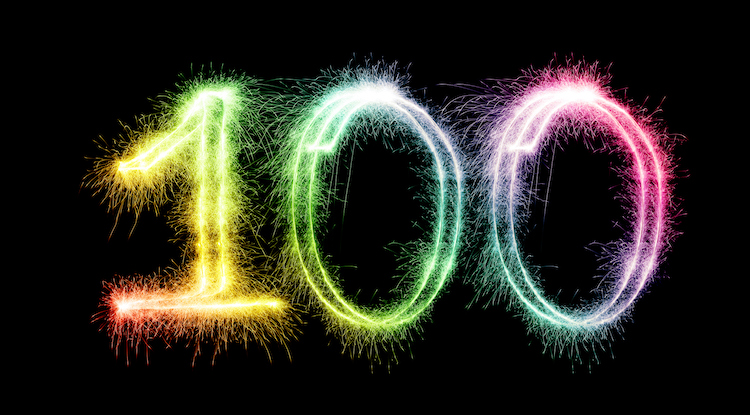 100 WEBSITES
We're thrilled in our 7th year of business to be celebrating our 100th website build.
And which website took out the gong! Acacia Safety.
TRADE AND CONSTRUCTION WEBSITES
A website for tradies and those working in the construction industry
is great for showing off finished projects
adds authority and trust by transparently displaying license numbers and years of experience
can explain what type of work you specialise in
Here's our trade and construction websites
NOT-FOR-PROFIT ORGANISATION WEBSITES
Not-for-Profit websites have a particular complexity
they often require lots of funcationality such as

memberships
donations
events

there is usually a team of decision makers
there is a limited budget
We've had our fair share of fun with a few small South Australian not-for-profit organisations, including
You can read a brief look back at how we approached the Henley and Grange Historical website with this Case Study.
CONSULTANT AND PROFESSIONAL SERVICE WEBSITES
Websites for consultants and professional services are usually quite simple. Many businesses in this category are keen to have a professional online prescence. The websites typically don't require much functionality, although an online booking systems are becoming popular.
Here's our consultant and professional websites
HEALTH AND WELLNESS WEBSITES
Health and wellness websites find it difficult to get authentic, real photos of the services they provide, as they often need to request permission from their clients and patients. There's a few ways around this, but most find it difficult to explore these other options. A few of our sites have managed to find photos that exemplify who they are and what they do, and have benefited with better looking sites as a result.
Here's our health and wellness websites
CREATIVES
It's always fun (and just a little challenging) to work with creatives. They are usually very particular about what they want the site to look like – and we are happy to oblige. We haven't got many in our portfolio, but we've certainly enjoyed working with those clients who have an artistic flair.
Here's our creative websites
CAFES, RESTAURANTS AND FOODIE WEBSITES
Australians certainly know how to enjoy good food, good wine and good coffee! Customer's want to be able to
view menus online
book online
Here's our foodie websites
REAL ESTATE WEBSITES
Real Estate agencies rely on the big online directory realestate.com.au to sell their properties. Invariably however they need to appeal to those people who are wanting to sell their property. A website allows prospective sellers to check out the credentials of the agent.
Beyond agency websites, increasing new sub-divisions are looking to have a website to give first home buyers an opportunity to view the land release and download a price list.
Here's our real estate websites
RETAIL WEBSITES
Most retail websites will opt for an e-commerce site or online shop. Our retailers have chosen to go down a different path.
Here's our retail websites
SPECIALIST SERVICES
Businesses come in all shapes and sizes. We've been amazed by the ingenuity and expertise of some of our more unusual clients. The websites are as varied as they are.
Here's our specialist service websites
LEARNING AND EDUCATION WEBSITES
Online learning has become very popular. Our education websites offer a wide range of topics for ongoing, adult education.
Here's our learning and education websites
TRANSPORT WEBSITES
On the road with chauffeur driven luxery to hardy freight trucks, to helicopters in the air, these website gives these businesses an online presence.
Here's our transport websites
SOFTWARE WEBSITES
Software can be difficult to describe – there's a real skill in simplifying the text so that the features and benefits of the software can be understood by the new visitors to the site.
Here's our software websites
SPORTS WEBSITES
To round out our 100 website builds is our solitary sport's website.
Adelaide Website Developers with Experience
With each website we've built we've learnt something new. A slightly different request here and a customisation there – it all adds to our pool of knowledge and skill set. With 100 website builds we are an experiencd team who can deliver your business a great site.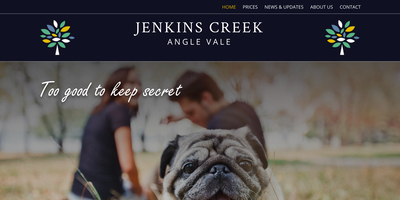 Fiona's delivery of my website with training package was excellent. It was easy to follow, achievable and has given me a really good guide on how to maintain my website. Her attention, assistance and passion is unsurpassable.
PS – for those of you counting, there are not exactly 100 websites on this page. Some websites were built, but are no longer live. Others are not available for us to promote. But we're pleased you've taken an interest in our work and helped us celebrate our 100 builds. We hope that you've found some inspiration from the websites that are listed here.