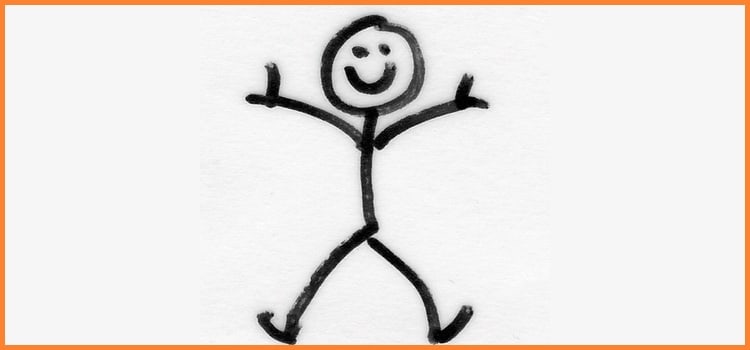 Who's My Customer
Every now and again you'll be confronted with the challenge of defining your customer. Perhaps you've just heard a speaker at a conference talking about a customer avatar or a consultant has come in and expressed the need for you to know who your target market is.
To many small business owners and sole traders it can seem an exercise in cutting off the nose to spite the face. "But I want to sell to everyone," I hear you say. Well of course you do. And if they walk in your store you certainly should. It's not about defining who you will sell to, it's about defining who you will market to. Anotherwords, where you will spend money and time to reach out to market your goods and services.
As a simple example if you sold video games you might define your target market as male 25 – 35 years. If a 30 year old female or 14 year old male wants to buy a game from you – you'd sell it to them. But when you create a Facebook advert or advertise in a magazine or write a page for your website you'll aim it to a male 25 – 35 years.
The good news is you're allowed to have more than one customer profile. Let's say 70% of your video games are sold to men, but 30% to women, you'd create a secondary profile for the female buyer. If one in 100 of your customers was an 83 year old male you wouldn't create a profile for that age group – it's just not enough of your business to get a return on your time and money investment.
Another way of defining it is not to ask who your customer is, but who is your ideal customer. Adding in that one word "ideal" can make a significant difference to the effectiveness of your marketing efforts.
The Customer profile
Let me share three of my customer profiles with you. There's:
Accountant Tom
Determined Denise
Savvy Sally
They've already got personalities haven't they? And that's the whole point – your customer profile needs to be as if they are a real person. Here's a bit more info about Tom.
Accountant Tom
Tom is a professional accountant who services local businesses and shops. He wants to connect with more business owners in his area. He wants reception staff to initiate and drive communication channels like facebook, newsletters and website updates but not spend too much time doing it. He wants someone to train his team in this area – and to just do it if need be.
He lives and works in Plympton, is 40 years old, in a relationship and has two kids.
He values providing a quality service for his clients and a good work-life balance.
He reads the Weekend Australian and Financial Times. He enjoys going to Crows games and BBQ's with friends. The two people he admires are Paul Keating and Bruce Willis.
His challenge in marketing his services is having to communicate – what's there to say? Isn't it obvious? His business growth pain points are not getting enough enquiries and his staff not being strategic and sales orientated in their facebook posts and newsletters. His objections to the sale is the return on investment.
Phew! That's quite a profile isn't it? Perhaps you know Accountant Tom or someone like him. If Physiotherapist Pete or Naturopath Nina should come into my sphere and request marketing services from me – well of course I would welcome them as new clients. Naming my customer as Accountant Tom does not restrict me to just accountants or just men named Tom. What it does give me is a real, living person who I can imagine. He (along with Determined Denise and Savvy Sally) are the audience for my articles, seminars, facebook posts and my other marketing activities.
Marketing will Fall into Place
Define your customer and your marketing will fall into place. It will assist you to make a decision about what channel you should use to promote your services. It will assist you to find the right images, to find content for your posts and sites and what style you want your business to have.
Importantly it will also guide you on what not to do. Given the plethora of choices available to small business owners, the decision is often about what not to do.
Use your limited time effectively by promoting your products and services to people most likely to want and need them.
Use the contact form or send us an email.
Better yet, call us on 0400 835 161 and let's have a chat.