Top 5 Spring tips for online marketing in Adelaide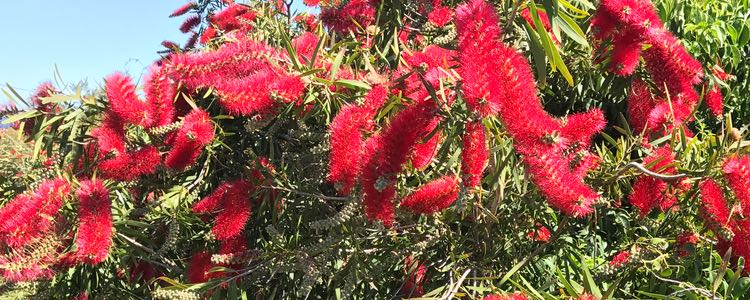 Spring into your Online Marketing
If you're a small businesses thinking about your online marketing in Adelaide and South Australia you may need a bit of an excuse to get started or re-energised.  Spring has sprung and we're all feeling the outdoor lifestyle is again upon us. So it's certainly not nice to be stuck in front of a computer doing your online marketing.
Use the inspiration of Spring to get yourself energised, active and in the goal setting mood.  Here's our Top 5 spring tips for online marketing in Adelaide.
Take photos
Whether it's email marketing, websites, Facebook or LinkedIn online platforms love photos.
With our fabulous weather, now is the time to be stocking up on photos of your area. Demonstrate to your clients that you live and love local.
It's all about #locallove and #shoplocal

Pick a cloudy, but bright day with little or no wind. The clouds diffuse the light. With the light nice and even, without lots of shadows, you'll get some great outdoor photographs. Take a friend or family member who's half decent at photography and ask them to get a few with yourself in them.
Be adventurous.  If you're a dog groomer show yourself holding a brush or hose used in the salon. If you sell boxing gloves take a few photos of the gloves on a tree stump.  If you're a tradie take a few tools of your trade and stand infront of your ute. Social media loves something a bit different.
Take some nice ones of your area – an iconic tree that would be known in your neighbourhood.  Or if you're within coo-ee of the beach take a coastal scene. If you're in the Adelaide hills take a nice landscape image.
Pick an early morning or a quiet Sunday to grab a streetscape of the local shopping district or civic centre.
Get a few photos with a landscape aspect ratio as these tend to often be in short supply.
You might give the photos to your website developer to add to their options.  Or perhaps use them to update your Facebook banner photo.  Or just keep some on file for that time down the track when you might have just the right occasion to use them.
Christmas Marketing
With less than 3 months until Christmas you'll need to get cracking with your Christmas marketing plan.
If you're selling products online or instore you're going to want to ensure you have your email marketing working for you.  Is your website updated?  What's on special and how you are you advertising the specials?   Both Facebook and Google advertising are able to localise where their adverts show.  Your online marketing in Adelaide might target the southern suburbs, the Adelaide Hills, the Fleurieu Peninsula or just the suburb of Glenelg.
Are you able to issue online Gift Certificates? This is a massive area that many small retailers find difficult to put in place. Online technology is changing rapidly and what may not have been readily available 5 years ago may be easier now. It could be worth investigating your options.
Are you buying gifts for your clients or sending them cards? Now's the time to start thinking about this and getting organised.
If you're closing down over Christmas you'll want to ensure all your clients are aware of this. Google My Business loves to be updated with your open and closing hours – be sure to update this online listing.
Google Analytics
If you've got a website and you haven't yet got Google Analytics connected now is a good time to be doing this. It's likely to take you a little while to navigate through the ins and outs and understand what you're looking at and what it means. Use this time to get a handle on it so that by the New Year you are all set. You'll be able to set some realistic and motivational New Year goals if you have analytics set up, working and your first few months of data at hand.
Growing the number of people who visit your website is a key online marketing strategy. Measuring is the first step in taking this strategy seriously.
Write stuff
Use the Spring season to inspire your creativity. Hopefully you've got a blog set up on your website and you're able post articles as part of your Search Engine Optimisation (SEO) strategy. If not you might have a LinkedIn article that is waiting to be written or perhaps you can even submit an article to another website which allows for a link back to your site. Or maybe your website needs updating or a description on your YouTube video needs to be given another look at.
Most businesses that rely on, or benefit from, an online presence will need to write stuff about:
the products they sell
the services they provide
the expertise they bring
If you're feeling inspired, get cracking!
Event Marketing
Covid-19 restrictions are easing in South Australia and while we're likely to have fewer and smaller events, it's looking like we'll be able to get out and about this summer.
Whether it's an Open Garden, Art Exhibition, Come 'n Try Day, Farmer's Market or Food and Wine Festival there's probably an event being planned near you. Is there a way your business can connect with or take advantage of these events?
These events tend to bring in seasonal keywords. For example if the local aquatic centre is holding a swimming championship the phrase "swimming championships at Marion" would be something swimmers and their families are likely to be typing into Google. If you own a rental property or B 'n B in this area, you may want to take advantage of this seasonal keyword.
Or is it time to invite current and previous customers to your own champagne and nibbles evening? Events can be a lot of work, but they can be a great way to connect with, and keep in contact with, your VIP clients and customers.
Online Marketing in Adelaide
Whether it's because of the:
difficulty of the technology
the sense that only the big players can win online
the plethora of choices making the decisions too hard
small businesses in Adelaide can often shy away from online marketing.
If you're overwhelmed by the choices, difficulty or fear, start small.  Take a few steps and if you've already taken some, take a few more.  Be inspired and motivated by our beautiful weather to give it a go.
Contact us if you need a bit of help to get started with your online marketing or if you've hit a roadblock and looking for some help to get back into it again.
Use the contact form or send us an email.
Better yet, call us on 0400 835 161 and let's have a chat.